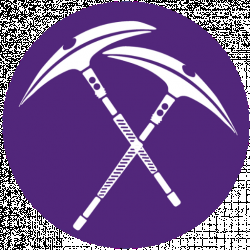 Latest posts by Fort Fanatics Team
(see all)
It finally happened. We all know the impact the Halo series has had on the world of gaming over the last 20 years, and now you can show your allegiance to the series in Fortnite. Revealed during The Game Awards 2020, and designed as a cross-promotion for the then-upcoming Halo Infinite, Master Chief is finally on board the Battle Bus.
For players that may not have played Halo, you may be wondering why this addition is such a big deal, especially for the younger audience that Fortnite attracts. Halo was one of the first console shooters to embrace a dual analog stick control scheme, in a world where console shooters such as Goldeneye 007 used one thumbstick for both movement and camera control. The series is also responsible for the mass popularity of Xbox Live in the early days of the platform, with games like Halo 2 and Halo 3 commanding millions of players over Xbox Live every single day.
So, that's a brief history of the Halo series, and why the addition of Master Chief is such a big deal. But, what do you get in the skin bundle, and what does it look like in-game? Let's take a look.
Master Chief Skin
The skin is modeled after Master Chief's design in Halo Infinite, with his classic olive green color scheme, the gold visor, and the brand new 117 number being etched into a panel of his armor. Master Chief is no stranger to being redesigned, and although there have been some weak Chief designs, this is not one of them. The way that Epic Games has applied the typical Fortnite art style to Master Chief also works well, with him fitting into the game without compromising what makes him unique.
There is also a second style that is available for Master Chief, and it recolors his trademark color of olive green, for a very stylish matte black color. This style is exclusive to owners of the Xbox Series X|S consoles, and to unlock it, you have to equip Master Chief and then play a single match of Battle Royale, and then the style should be yours.
I think they've struck a very nice balance here between a classic Master Chief and an updated one. It allows both sets of fans to be appeased and feel like they have been listened to, and as a classic Halo art style fan, I think this is a really good design. I can't wait for the Master Chief skin to come back into the shop. It's not included with the Battle Pass, so if you're looking for this skin too, you'll have to wait for it to come back!
Backbling
In my opinion, this is the weakest part of the entire skin bundle. It is a holographic image of the Legendary difficulty symbol, decked out in nice gold color. Whilst the image itself is synonymous with Halo, there are other options they could have used for this back bling. Halo 3 stored unused weapons on the player's back, and I think it could have been fantastic to have an MA5B Assault Rifle, Master Chief's trademark weapon, appear on his back. Or even the infamous Halo 3 katana. Missed opportunity in my opinion.
Harvesting Tool
Master Chief's Harvesting Tool is the iconic Gravity Hammer, as wielded by the Brute chieftains in Halo 3 and Reach. Halo 2's final boss, Tartarus, also has his unique version coined "The Fist of Rukt". In a broader sense, the Gravity Hammer was made famous due to its inclusion in Halo 3's multiplayer suite and being the primary weapon in the game mode "Grifball". Overall, a pretty good inclusion as the Harvesting Tool, the other contender would have been the Energy Sword, but I feel it lacks the power that the Gravity Hammer swing has.
Glider
The glider is a UNSC Pelican, which is used in the Halo games to transport Master Chief to and from missions. This was a fantastic choice by Epic Games, as the only other well-known air vehicle in the Halo series is the Covenant Banshee, and the UNSC was already lacking in representation in this pack. It also comes complete with the Pelican sounds from the games, which is a very nice touch. I believe the model has inspired by the Halo 3 Pelican also.
Emote
The Master Chief skin bundle also comes with an emote, named "Lil Warthog". The emote is a traversal emote, which allows the player to move whilst this emote is being used. It crams the player into a miniature version of Halo's iconic Warthog, complete with Warthog sounds. It is a nice little bonus for owners of the bundle, even if I do not use it much in-game.
FAQs:
Question: Does Master Chief have skin in Fortnite?
Answer: Yes! Master Chief is part of the Gaming Legends Series and will rotate in and out of the Daily Item Shop every once in a while, but he does seem to be pretty rare, so if he's in the shop, it might be a good idea to pick it up before he leaves again.
Question: How many VBucks does the Master Chief skin cost by itself?
Answer: The Master Chief skin alone costs 1500 VBucks in the shop, which is the same as any standard Gaming Legends Series skin.
Question: How much is the entire Master Chief bundle, and what does it include?
Answer: The bundle all together costs 2600 VBucks, and includes the Master Chief skin, the Gravity Hammer Harvesting Tool, the UNSC Pelican glider, the holographic Legendary symbol Backbling, and the Lil Warthog traversal emote.
Conclusion
Overall, it is nice to finally have another Gaming Legend added to Fortnite. In my opinion, Master Chief is up there with characters like Lara Croft, Ryu, Ken, and Kratos in terms of being a gaming icon, and to see him done justice with a full bundle of accessories just feels like a love letter to Halo fans that play Fortnite. There are a few changes I would personally make, but if you're a fan of the Halo series, it is worth setting a reminder for it, and grabbing it when it comes into the store next.
For more interesting readings check out: