It may have been PUBG that was the grandfather of the battle royale scene. (or Minecraft if you go even further back) However, we can say with some certainty that Fortnite put the genre on the map, making it the staple of mainstream gaming that it is today. Fortnite is a household name that sees players jump into action and battle against 99 other competitors for supremacy in an all-out battle to be the last player standing. To do this, you'll have to build, loot and be at your best to nab that illustrious victory royale. 
With all of this in mind, we created Fortnite Fanatics, a website dedicated to all things Fortnite. Fortnite Fanatics is the ultimate online resource that teaches you how to win matches, customise your character and give you insight into the overarching story across each Fortnite Season. As well as much more. We are a passionate team who have jumped out of the battle bus more times than we can count and we aim to be your guide to the world of Fortnite.
Our team has been around since the days when no one knew how to build, has seen Fortnite grow from a plucky title into the globally recognized titan of gaming that it is today, and have poured 5,000+ hours each into this addictive Battle Royale. They have an abundance of skins, have more victory royales than they can count and thanks to this, they make the ultimate team to accompany you on the Battle Bus!
Our Goal 
Our goal is to be the ultimate Fortnite resource, not only for the battle royale but also for the great but somewhat underrated Save The World mode. We aim to give readers all the tools they need to succeed in the world of Fortnite, whether that be an extensive history of the Fortnite seasons to date or a rundown of which weapon is the most powerful, we have a team of knowledgeable and dedicated Fortnite players on hand to give you the answers you seek.
Our goal is to provide an encyclopedia of conuptent relating to Fortnite. We have noticed that there are a lot of disingenuous news sites out there that chase clicks. Meaning that if you want to find out something that isn't happening right now, you'll be out of luck. So through our team of experts, we intend to offer complete coverage of the Fortnite universe! 
Plus, we aim to offer a service that is accessible to all levels of Fortnite players. Whether you are a player that can build grand towers in seconds flat, or you are a beginner player just getting the lay of the land, we assure you that we will provide content that caters to all. 
What We Offer 
Our content is a great selection of guides, lore, opinion-based content and other more miscellaneous projects. Our guides will focus on how to win during battle royale matches, what locations are the best to land, what weapons are the most effective, what skins are the most popular, what Fortnite streamers are killing it at the moment and much more.
As we said, we want to offer complete Fortnite coverage here at Fort Fanatics, which means we will cover legacy content, older season roundups, lore, rank lists, old map locations. All the while still giving fans the newest and most up to date coverage. We get that lots of Fortnite fans jump in and out of this game, and we aim to bridge the gap and get you back up to speed in record time! 
Then we will provide reviews on upcoming seasons and updates, we will provide info on the best setups and button bindings and we will also keep you up to date on the latest third party additions to the world of Fortnite. 
How We Operate 
We have a process that makes sure that all of the content is of the utmost quality. Firstly, we have put together a wonderful team of Certified Fortnite scholars and alongside their ability to pick up Victory Royales like no one's business, they are also excellent writers with years of experience and a background in the world of gaming. 
Then we also have a team of editors who work in the shadows, fixing any loose ends, fact-checking work and making the article look pretty before we send it out the door. 
Then lastly, we have you. Our community is the lifeblood of Fortnite Fanatics and without your feedback, we can't grow and improve. We rely on your suggestions and critique to make out content and platform as good as they can be. So if you have any suggestions, or if you just want to talk to one of our experts and discuss which skin is the coolest of all time, be our guest. 
Our Core Values
These are the core values that we have here at Fortnite Fanatics: 
Authenticity 
Consistency 
Dedication 
Passion 
Creativity 
Our Team 
Now it's time to meet our lovely team before you all dive out of the Battle Bus together. Our team of fantastic writers know Fortnite inside out, they've been around since the early days, seen the destruction of the entire map, and lived to fight another day. They are our trusted group of experts and we love them, and we think you will too. Meet the team down below: 
Alizabeth Swain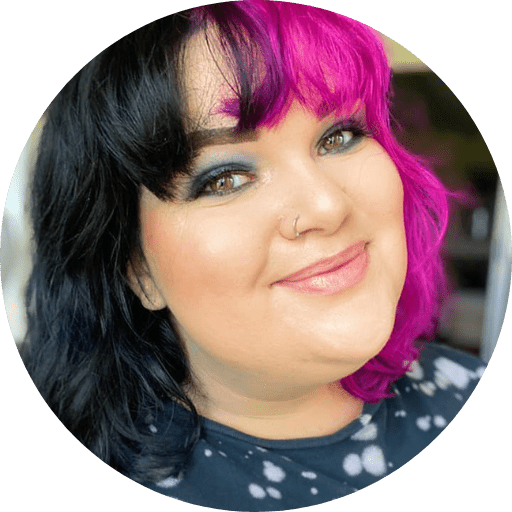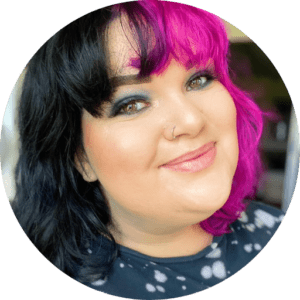 To sweat or not to sweat – that's the question Alizabeth's always asking herself while playing Fortnite. She first started her Fortnite journey out on Switch Lite but has since migrated to playing on the PS4 (Fortnite was actually why she bought a new gaming system). There's nothing more that she enjoys than getting into a long firefight with someone. Sometimes, she gets a little cocky and throws a chug splash (or two) to a player she knocked just to gloat.  But, when she isn't reviving her teammates, she loves to help teach other people how to get a victory crown. 
Alizabeth doesn't believe that you have to build to claim every single victory. While she does encourage everyone to learn how to build (at least a wall), she wants to share other ways to secure a W. When she isn't writing about Fortnite, you can find her with her son in her lap, as she teaches him how to game. Now, let's grab your minis, and let's go!
Favorite gun of all-time

: Tactical shotgun

Favorite skin

: Deadeye or Splode – I can't choose

Best tip for Fortnite beginners

: Always carry firefly jars. Nobody ever expects you to use firefly jars on them. And always carry a harpoon gun; go fishing with a harpoon gun and you'll be amazed at what weapons you pull up. 

Favorite healing item

: Medmist, I love how it only takes up one inventory spot but you can use it multiple times. Plus, you can customize how much heal you need; whether it's just a top-off or you're down to 5 HP, med mist will have your back. 

Llama or supply drop?:

Supply drop 100%. I like to camp the supply drops and take out all of the sweats I can before I get too far into a game. And the supplies you get inside of a drop are way better than anything a llama has to offer.
Cody Perez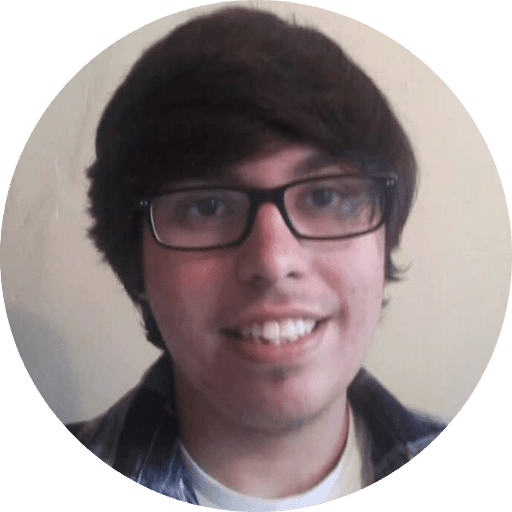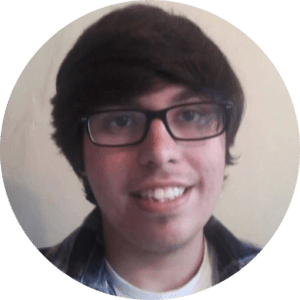 Cody is a writer who has been with Fortnite since the day it launched in early access. He adores the battle royale genre and Fortnite represents the bulk of his time in the space. Cody does not just play the regular battle royale modes but also spends loads of time in Creative modes that the community has come up with. Cody has been in the video game business as part of media and content creation for more than 10 years. During that time, he has contributed and even led some of the largest sites in the world dedicated to gaming and entertainment. He has also dabbled some in PR and was a tester for Activision in the past working on the Call of Duty series. When not playing games or writing about them, he enjoys cooking, sharpening his Japanese skills, and watching the latest anime shows.
Favorite Fortnite Game Mode: Duos
Favorite Season of Fortnite: Fortnite Chapter 2, Season 5
Favorite Moment in Fortnite: Attending the Rift Tour Ariana Grande concert live in Fortnite.
Fortnite Hot Take: Fortnite is not about competition or even winning. What it is really about is the community, cosmetics, and the ever-evolving systems, which are more fun anyway."
We hope that your time with us has been a fun one, an informative one and we hope that our content will serve you well next time you drop in, and remember, don't be a stranger!