Latest posts by Cody Perez
(see all)
When I hop into a few rounds of Fortnite by myself or with some friends, I always take a look at the currently available quests first. This is imperative for my progression in a particular season as the current missions might affect where I land or head to in the middle of a match. One specific quest that significantly affected a couple of matches for me back in Chapter 2 was the Steamy Stacks Rings Fortnite mission.
In this quest, players had to find a few rings that were hanging out over at Steamy Stacks on the northeastern corner of the Chapter 2 island. Sounds relatively simple, right? Well, the problem was the location of these rings and the sheer number that you had to know the exact location of. Needless to say, it took me a couple of matches to get them all. Thankfully, I've saved you the trouble of wandering around aimlessly with the help of this Steamy Stacks Rings Fortnite guide.
Bottom Line Up Front
Steamy Stacks is the named location found on the Chapter 2 island in the northeastern corner of the map. The nuclear power plant features a facility, two steaming stacks, and a couple of other little features. The Steamy Stacks Rings quest featured five rings you needed to find there. They were all in random locations, like on top of a large pipe or floating in midair more than 20 feet up. It wasn't a challenging quest, but one that was time-consuming and a little bit annoying if you didn't know where to look. It arrived in Chapter 2, Season 4.
Steamy Stacks Rings Fortnite Overview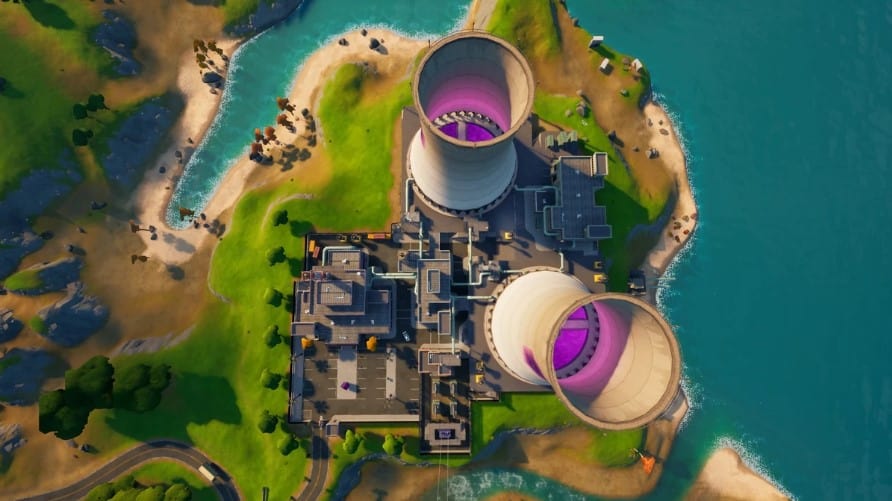 I've admitted on here a couple of times that one of my largest regrets when it comes to Fortnite is not playing enough of Chapter 2, Season 4. The Marvel-themed season is a massive gap in my Fortnite history, shamefully, since I was pretty busy with some personal matters and work at the time.
As such, it was the first season in a very long time that I only played for a tiny bit when it launched, and that was mainly it until it ended. Sadly, I came to really enjoy Season 4 just at the tail-end of the season when it was about to come to a close.
That, thankfully, led to me really loving the following season, Season 5, as one of my favorites of all time. Still, it also meant that I don't have the appreciation for the Marvel season that everyone else does. However, I distinctly remember coming back to Fortnite near the end of Season 4 and having some annoyances with a particular challenge.
The Fortnite Steamy Stacks Rings mission was going on at the time. I remember having some frustrating moments with it since there weren't complete videos or guides out since it was so new. It's not an exceptionally hard quest since it takes place all at the same location, and Epic makes it clear where you need to go.
However, when you got there, the problem with this mission was how surprisingly elusive the rings could be. Even though Steamy Stacks isn't that complex of a named location, Epic did a fantastic job of hiding some of these rings in relatively obscure areas where someone wouldn't usually look.
In total, there were five rings that players had to look for in this Season 4 challenge. They were all located at Steamy Stacks, but their exact positions were hidden well enough that you had to look in every nook, cranny, and pipe to find them.
History
The Fortnite Steamy Stacks Rings quest was first released during the ninth week of challenges in Chapter 2, Season 4. It was near the end of the battle royale season with only one more set of weekly missions that would release in the game before the conclusion of our time hanging out with Iron Man and Thor.
Thankfully, the season would continue for a few more weeks after this. Hence, players had ample amount of time to find all five rings before they left the game permanently. At this time, players found that Season 4 was dropping these challenges at the end of October in 2020.
Other events were going on in Fortnite at the time, such as the annual Fortnitemares limited-time Halloween extravaganza. There was a lot happening at this time for Fortnite fans during one of the best times of the year for the game. That only added to the stress of this challenge that not everyone had the time and energy to focus on it.
Steamy Stacks Explained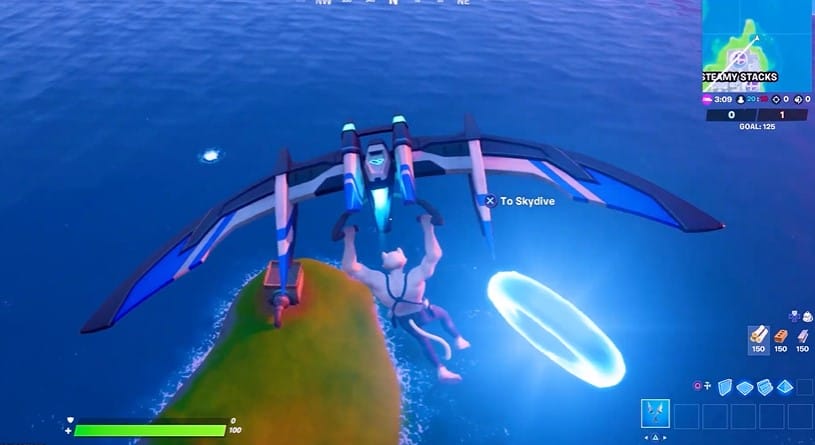 First and foremost, when it comes to finishing this mission, players need to know about Steamy Stacks. This is the central location where all of the rings are found. Introduced at the start of the Chapter 2 island, it was one of the primary named locations you could find on the map.
Steamy Stacks was named for the two titular nuclear power plant stacks that were smoking all around the area. Players could find Steamy Stacks in the northeastern corner of the island, east of Craggy Cliffs and north of Dirty Docks.
This was one of the least-visited regions and named locations on the entirety of the Chapter 2 island. With that in mind, this is likely why Epic Games set this particular mission at this location. Thankfully since it was a significant point of interest, there was no trouble finding the place where this quest started.
The real challenge happened when players reached Steamy Stacks. Finding the five rings was no walk in the park, as you had to search high and low for all of them.
Where to Find the 5 Floating Rings
Here's where you could find all five of the floating rings that were at Steamy Stacks. I'm going in no particular order with these, other than kind of from left to right at the named location, so keep that in mind. It all begins when you reach Steamy Stacks from the western entrance to the giant facility.
The first ring you can find here is on the western edge of the boundaries of the named location. The first building you can find here has a couple of different floors and rooftops. You will find one of the rings on the lower roof on the western side of the building. This first ring is relatively easy to get to, just requiring you to build a couple of ramps to reach it.
The second ring is found a little bit to the east, near the center of Steamy Stacks, where the "y" is in the name on the map. This one is also outdoors, on top of a massive pipe that is sticking out from the buildings. Once you look up in this central area, this particular ring is a little bit more obvious than some of the others. Like the first, you'll need to climb up here to get it.
The third ring is just a little bit south of the second one, within the building that faces the large pipe it was on. This is the first indoor ring and also perhaps the most challenging of them all. When you enter this large facility, there is the main warehouse room, where there is a vast container lying in the middle. Far above it is a small crane attached to the ceiling. The third ring is floating in midair, almost within the crane's clutches. This one requires a good bit of building to ramp up there and touch it.
From there, head even further south in Steamy Stacks to the bottom portion of the point of interest and look for a large pipe outside. It is the one that connects the number four building to the one next to it. This ring is sitting nicely on top of that pipe.
And last but not least, the fifth and final ring in this quest is found on the eastern border of the named location. Head over here to the easternmost building that you find and enter it. When you go inside this smaller building, there is a storage room with a high ceiling that you can find.
There are some pipes right above your head that are jutting from the walls and going across the room in a random pattern. Atop one of these pipes is the last ring, you need to collect. All you need to do is build up to it to finish off this mission.
How to Circus Master These Rings More Easily
With the locations in mind for this Steamy Stacks Rings quest, there are a couple of tips that I have for you to make this mission a little bit easier. As one of the more memorable quests that I ever did in Fortnite, there are some of the ideas that I came up with at the time to easily master it.
First off, there is the fact that you simply need to touch the rings to collect them. Don't worry about picking them up, adding them to your inventory, or taking them somewhere. This quest is just a glorified scavenger hunt with not much else happening other than seeking out the rings themselves.
To this point, though, most of the rings require you to build to get them. Because of this, I recommend stocking up on a ton of materials beforehand so that you are ready to do so and you don't have to scramble to mash at the nearby walls to get enough.
At the time, this quest was quite popular and breathed new life into the Steamy Stacks area. This is a general rule of thumb but always be careful whenever you have a new quest that everyone is doing. There are high chances that you will run into some trouble and possibly be eliminated before you can finish.
Thankfully, this quest didn't require you to find all rings within the same match, so there was that, at least. You could take your time and find what you could then try again in the next match, which is what I had to do. Since Steamy Stacks is on the outer section of the island, the storm closed in quite fast.
What I did to help with these issues was do it in Team Rumble. That game mode offers a little more time and fewer players, so there are not as many concerns to worry about. In addition, I took advantage of the steaming stacks and their gliding capabilities to scout around the area at ease, helping me to find the rings.
Will This Quest Type Ever Return to Fortnite?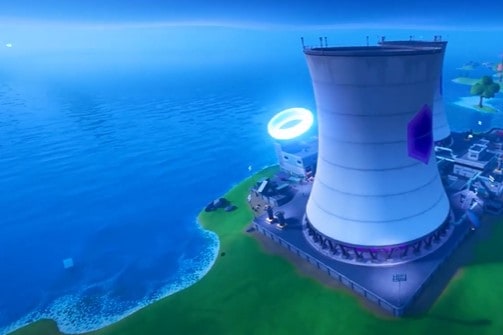 You might be wondering if the Steamy Stacks Rings quest will ever come back to Fortnite. The answer is, no, it will never come back. At least not in this particular way. It isn't impossible, but I doubt that Steamy Stacks will ever come back to the battle royale game.
There are much more popular Chapter 2 locations that I would much rather see in Chapter 3. That said, I am all but certain that this particular type of quest will come back someday. After all, the Steamy Stacks version wasn't even the first one of its kind when it was released.
These glowing blue rings are likely to return to battle royale someday in a new location where you have to find them. Though the question of when and where that is remains. If I had to guess, I would think that this rings-style quest will come back sometime in Season 4 of Chapter 3 as a little homage to the Steamy Stacks version.
We haven't seen it yet at the time of writing in the current Season 3, so I expect that to change soon enough. As for where it would be, I wouldn't be surprised if Rave Cave is picked. The massive cavern and its confusing ways would be the perfect fit for an iconic and challenging mission like this one.
FAQs
Question: How do you collect floating rings at Steamy Stacks?
Answer: You just need to find and reach the floating rings at Steamy Stacks to collect them. There is nothing special that you need to do other than physically touch them. However, reaching them may require building up to get to them using mats.
Question: Is Steamy Stacks still in Fortnite?
Answer: No, Steamy Stacks is no longer in Fortnite. I, personally, think it will never return, but perhaps that could change.
Question: What are Steamy Stacks in Fortnite?
Answer: Steamy Stacks is the named location that you can find in the northeastern corner of the Chapter 2 island. It is also the name for the two nuclear power plants that exist in this named location that shoot you up into the air when you go inside them.
We Have Your Next Mission
You can now consider yourself a master of the Steamy Stacks Rings Fortnite mission. Congratulations, you have overcome one of the most iconic missions that have ever been released in Fortnite history. But, unfortunately, your service isn't done just yet. As always, there are new missions that await you in Fortnite battle royale.
For your next challenge, I suggest heading on over to Heart Lake and finding yourself some love on the waters of this location. Oddly enough, this quest has a little in common with this Steamy Stacks one since both missions took place during the Chapter 2, Season 4 Marvel season.