Latest posts by Cody Perez
(see all)
Since day one of playing Fortnite, the day that it launched back in 2017, I have been with the battle royale game through the highs and lows. There is an ebb and flow to the game, with some seasons inherently being better than others. One particular season that is among my top two favorites is, without a doubt, Chapter 1, Season 7. It was during this season that a particular challenge came out that I will cover in this Fortnite Chilly Gnomes guide.
The Chilly Gnomes Fortnite challenge was one of the most difficult quests that came out during Chapter 1, Season 7. It stumped players for quite some time and required a massive effort from the community to figure it out. Thankfully, hindsight is 20/20, and it is pretty easy to go over this mission these days. With that in mind, be sure to take a look at my Fortnite Chilly Gnomes guide below for all the juicy details you need to complete this chilling challenge.
Bottom Line Up Front
Fortnite Chilly Gnomes was one of the leading quests players could tackle during Chapter 1, Season 7. It was only available in that season and left the game after the conclusion of it. Players had to find seven chilly gnomes around the map, but they were all located in the frozen southwestern section of the map. Thankfully, it was pretty easy since there were well over a dozen gnomes that players could interact with across the entirety of the winter biome. For finding all seven, players would receive some battle stars that would help them complete the Chapter 1, Season 7 battle pass.
Fortnite Chilly Gnomes Overview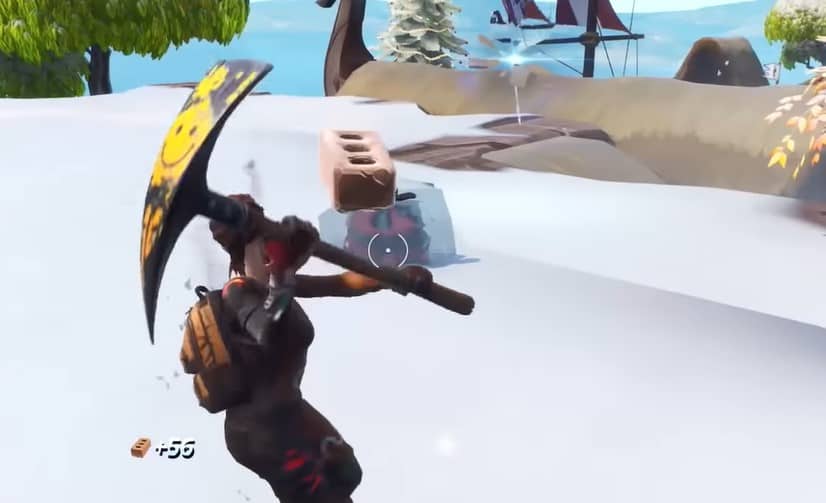 There are only a few seasons in Fortnite that blew me away more than Chapter 1, Season 7. It was my top favorite season for a very long time, with no possible way of it being topped. Today, though, I think it would be hard to say what my favorite would be, but I think it is a close second at this point.
Regardless, Season 7 has some of the fondest memories of playing Fortnite for me. While later seasons, especially in Chapter 2, would see me joining up with family and friends to play with them, Season 7 was all about my time with Fortnite. It was the peak of my time as a solo player.
There is a lot to remember about that time, too, since it was the highlight of the entire first 10 seasons. I wasn't a fan of Chapter 1 and can say with confidence that both Chapters 2 and 3 have been overall better already. Still, Season 7 was the best that the first island had to offer.
Part of the reason behind this was the winter theme that the entire season had going on. I love winter (it's probably my favorite season), so having an entire season dedicated to the holidays was welcome. Everything in the battle royale game at the time had to do with snow and the winter season.
This even included the challenges that you received every week. The weekly missions were the primary source of battle pass stars that would help players to get through the current battle pass and earn all of its sweet rewards. This was also one of the seasons I tried the hardest to complete, since the Ice King was such an excellent skin.
Part of this involved doing challenges like the Fortnite Chilly Gnomes one. I distinctly remember this being one of the most popular missions for players at the time. It was a difficult task that had some players scratching their heads at where and what to do.
The Fortnite Chilly Gnomes quest was a trending one at the time for a reason, and I hope to break down everything about it here.
History
Fortnite Chapter 1, Season 7 saw the release of several winter-themed weekly challenges. Every single week for about 10 weeks, players had different tasks to look forward to. During the sixth week of challenges, Epic Games released the Fortnite search for chilly gnomes mission.
It seemed like a relatively simple task: go out and find seven chilly gnomes around the island. After all, it wasn't anything like those pesky 'get eliminations here' or other stressful quests like those. It even had some little Snow White and the Seven Dwarves vibes going at the same time.
However, what players quickly found was that the chilly gnomes were quite elusive, and finding seven of them took a relatively long time. Because of this, it wasn't long before the chilly gnomes quest was one of the most trending topics across the internet for the entirety of Season 7.
You see, this quest wasn't only available for the sixth week of the battle royale game. It stuck around for the remainder of the seventh season of Fortnite. While players had plenty of time to find the seven gnomes, there was the added stress of knowing that this quest wouldn't stick around forever.
How to Find Chilly Gnomes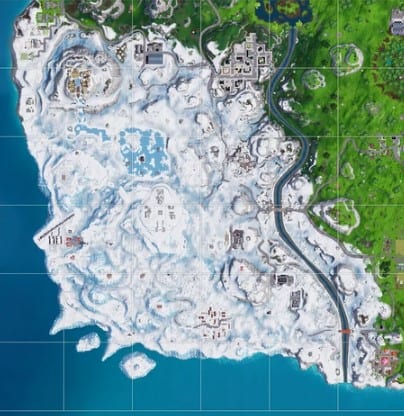 When it came to the Fortnite chilly gnomes quest, finding the seven gnomes was easier said than done. For one, the game gave no indication of where they were at the time. This was back in the Fortnite days when there was no map guidance or hints whatsoever with challenges.
Players could find the chilly gnomes, thankfully, only in a restricted part of the map. They were solely found in the winter biome on the island in the southwestern corner. This massive area housed many named locations like Polar Peak, Happy Hamlet, and many more.
Players could find the seven gnomes in this area, and when they stumbled upon them, they had to simply interact with the creatures to complete the mission. Holding down the button prompt was all that players needed to do to find one of them and move on to the next one.
The unfortunate part of this was that you had to find seven in total, which made this quest much longer than it needed to be.
Chilly Gnomes Locations
As mentioned, you could find the chilly gnomes in the winter area on the island. Thankfully, there were far more than just seven in this location, so you didn't have to find all of them to complete it. There were nearly double the actual number of chilly gnomes, and you only had to find around half.
Since there were so many locations, what I recommended at the time and still do today is to stick to the gnomes that were the closest to one another. Here are some of the locations that I recommended that players visit for finding seven chilly gnomes that were relatively easy to chain together in a single match. Keep in mind that there were other routes and gnomes you could have found.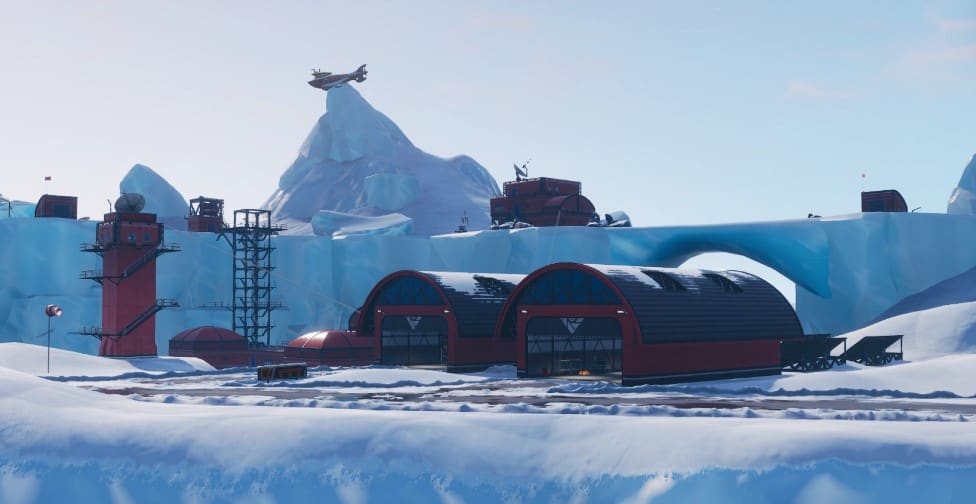 Lucky Landing: What I did was start out with the southernmost gnome that was found to the left of Lucky Landing, right near the border where the winter biome ends. He was chilling in a block of ice just north of the Lucky Landing title on the map.
East HappyHamlet: From the first one, I went west and found another one right on the island's edge facing the water, just east of Happy Hamlet.
Happy Hamlet: The third was in the middle of the Happy Hamlet town, just near the zipline that was here.
Snowy Island: The fourth was a chilly gnome all alone on the decently-sized snowy island that was cut off from the rest of the mainland, southwest of Happy Hamlet. You had to build here, so you needed materials.
Northwest of Snowy Island: This one was found just northwest of the previous one in a plains area on the mainland.
East of Frosty Flights: There was a hill that was directly east of Frosty Flights and north of the previous gnome where you could find a frozen little dude.
Polar Peak: Last but not least, I recommend the chilly gnome that was on the southeastern edge of Polar Peak and slightly northwest of Happy Hamlet.
Quest Rewards
For the hard effort that players put into the Fortnite chilly gnomes quest, they weren't greatly rewarded. If you could find all seven of the chilly gnomes you needed, you would receive five battle pass stars. In all honesty, I would be the first to say that this reward was not worthy of this mission.
Though the chilly gnomes quest is relatively easy once you know where to go, the challenge of getting there and the sheer time taken to find all seven is no joke. Only getting five battle stars was a paltry sum back in the day when the battle pass ran slightly differently than it does now.
I will say at least that the benefit of this mission was that players didn't have to do it all in one match. The route that I gave you certainly allows you to do so in a swift and timely manner, but the reality is that the storm doesn't wait for anyone.
As such, I always recommended grabbing around four or so in your first match and then finding the remaining three or so in the following match. You could take your time with this one since you had several weeks left in the season to complete it, so there was that, at least.
Will This Challenge Ever Return?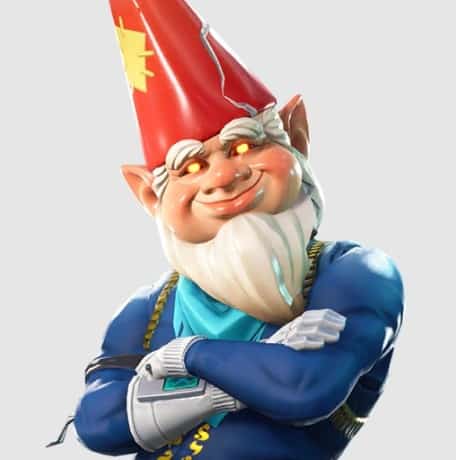 The question remains: Epic Games created one of the most unforgettable quests with the chilly gnomes, so will it ever return? The answer to that is quite complicated. In the past, Epic has been known to bring back quests and specific categories of them for future seasons.
You have the dance at specific locations, for instance, or all of the various combat missions that are recurring. However, chilly gnomes haven't returned to the game since their sole quest during Chapter 1, Season 7.
In that way, the likelihood of them returning to the battle royale game in the future is rather slim, in my opinion. I think it is possible that they will someday in a future season. Still, it will take a few different events beforehand to make that happen.
For starters, it would have to be either another winter-themed season or a holiday event that is happening around the island. I could see either one happen, and that would allow for the chilly gnomes quest to return. But it would also require a larger winter biome on the island, which Chapter 3 currently lacks.
The chances aren't zero, in my honest opinion, but they aren't that high, either. I think there are plenty of other quest types that would return to Fortnite before this one would. However, it has been quite a long time since this quest debuted, so I think the upcoming winter season would be a welcome time to bring it back.
FAQs
Question: Is the go gnome in Fortnite rare?
Answer: The Go Gnome banner icon was a reward players could receive for taking out 100 garden gnomes. It is considered to be quite rare since there is a very small fraction of players who own this cosmetic item.
Question: How do you get the gnome in Fortnite?
Answer: If you are talking about the Go Gnome banner, this required defeating 100 garden gnomes on the map. If you're looking for chilly gnomes, follow this guide!
Question: Where are the garden gnomes in Fortnite?
Answer: You could find the garden gnomes on the Fortnite island during Chapter 2. They were all over the northwestern corner of the island, found in both Sweaty Sands and Coral Castle.
What to Complete Next
The Fortnite chilly gnomes quest is now one that you could safely conquer if Chapter 1, Season 7 were to ever return. Or if this quest type were to ever come back. Unfortunately, the chances of that ever happening are rather slim to none at this point in time. Epic Games doesn't seem all that interested in the nostalgia when it comes to challenges from the past.
Instead, there is hope for other aspects of Fortnite to return, including a particular challenge that had to do with Heart Lake in Chapter 2. Since this was location-based, this landmark area of Heart Lake could very well return someday in a future update. Here's hoping it does since I didn't get a lot of time to spend with it in Chapter 2, Season 4.
For more interesting readings check out: