Latest posts by Cody Perez
(see all)
The Cat King is back in Fortnite with a new style. Toon Meowscles is the latest and greatest version of the beloved character. Yes, I said it. Meowscles is undoubtedly the skin many players love the most with the humanoid cat creature, and I would say that the cartoon variant of him is the best he has to offer. As such, this Toon Meowscles skin guide is quite exciting for me to make.
In this Toon Meowscles skin guide, I aim to give you an idea of everything that you need to know about the terrific Fortnite skin. Meowscles is one of the most fantastic characters in Fortnite's history, being the peak of an original design that has nothing to do with crossovers or anything like that. He shows the true extent of the skill and expertise that Epic Games has when it comes to creating skins. Here's how you can pick up this skin in the battle royale game. Or, hopefully, get it, that is.
Bottom Line Up Front
Toon Meowscles is not the first skin option for the beloved Meowscles character and likely will not be the last. However, I would say that he is the best out of all of them. Meowscles is a cat man for those who somehow do not know. He is pretty fit and muscular, gaining fans and simps worldwide. I consider myself one of his fans as he is a perfect example of the creativity that Epic Games has up its sleeves. Toon Meowscles gives a nice touch to the cat man, turning him black-and-white in the vein of the old Mickey Mouse cartoons. It is one of the most fantastic Fortnite skins ever made and a must-have for Fortnite fans and furries alike.
Toon Meowscles Overview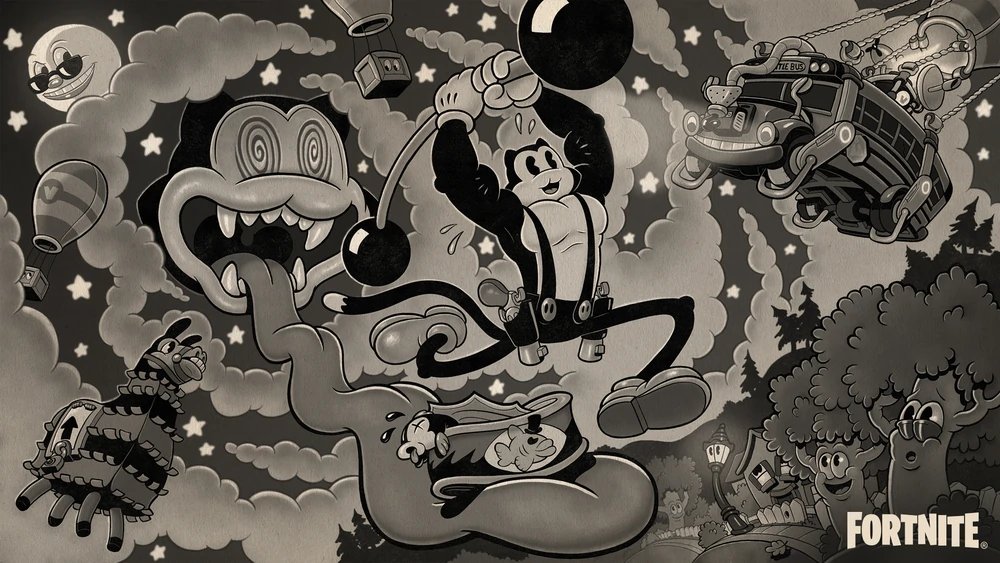 Fortnite is known for a lot of different things. Of them, the most important ones have to be the battle royale gameplay, building, events, crossovers, and skins. When it comes to skins, they are divided up into two different categories: the skins that are based on existing properties and brand new ones. The latter category is arguably the less exciting of the two. After all, how can a sentient fish with a lame sailor outfit stand up against someone like Tony Stark? Or even someone fantastic like Jonesy cannot possibly compare to the likes of Tom Holland's take on Spider-Man.
There is almost no contest regarding the Fortnite-original skins that exist out there. However, there are a few that somehow give the crossover skins a run for their money. They are the few and far between, and one of those skins is none other than Toon Meowscles. Quite frankly, it is not only among the pantheon of great Fortnite skins, but it ranks even among the crossover ones, too. Part of this comes from the character's legacy that dates back to almost the beginning of Chapter 2. Meowscles is one of the most famous Fortnite characters created, specifically for this game.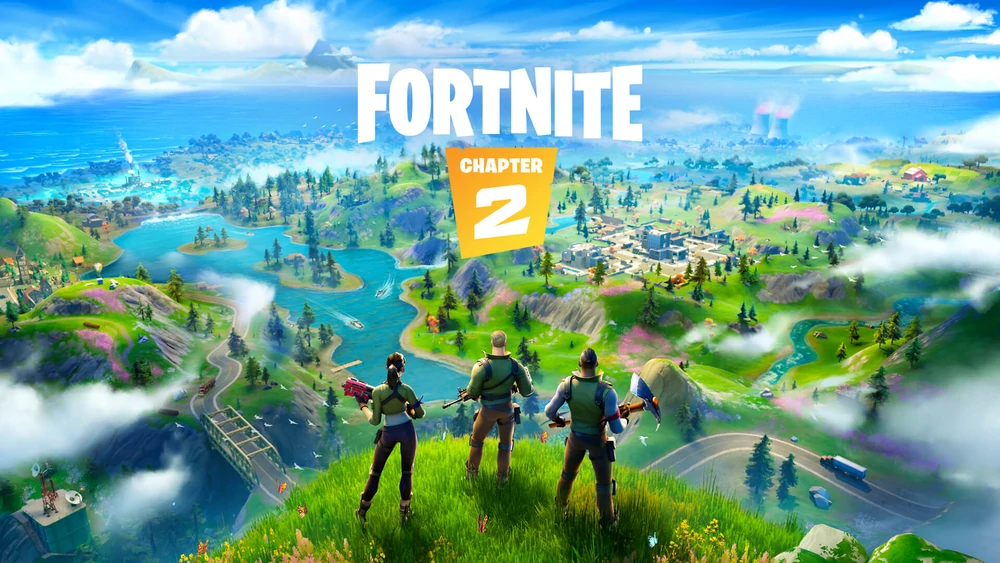 There are a few reasons for this, namely the fact that he is a very cool and attractive cat man. Yes, I did feel weird typing that out. But leave it to the internet to fetishize a fictional furry character. In the end, it did not take long for Meowscles to rise to meme-level all across the internet. Ignoring the fetish nature of the character, it is worth noting that he has a generally fantastic design overall on his own. The idea of a humanoid cat dude is pretty impressive, and it works wonders in the way that Epic Games handled it. The standard calico cat variant is one of the best designs I've seen in Fortnite battle royale.
But that is all before including the iconic Toon Meowscles version. In this character variant, this skin's impressive nature exponentially increases to new heights. Meowscles on his own was already the GOAT (CAT?), but the toon variant takes it to a new level. Releasing towards the end of Chapter 2, this one came out following the classic Toona Fish character. The general idea was to make the whole black-and-white cartoon idea into something much bigger. Enter Toon Meowscles, where the resurgence of early cartoons and Mickey Mouse collided with the best that Fortnite has to offer in terms of skins and characters.
Appearance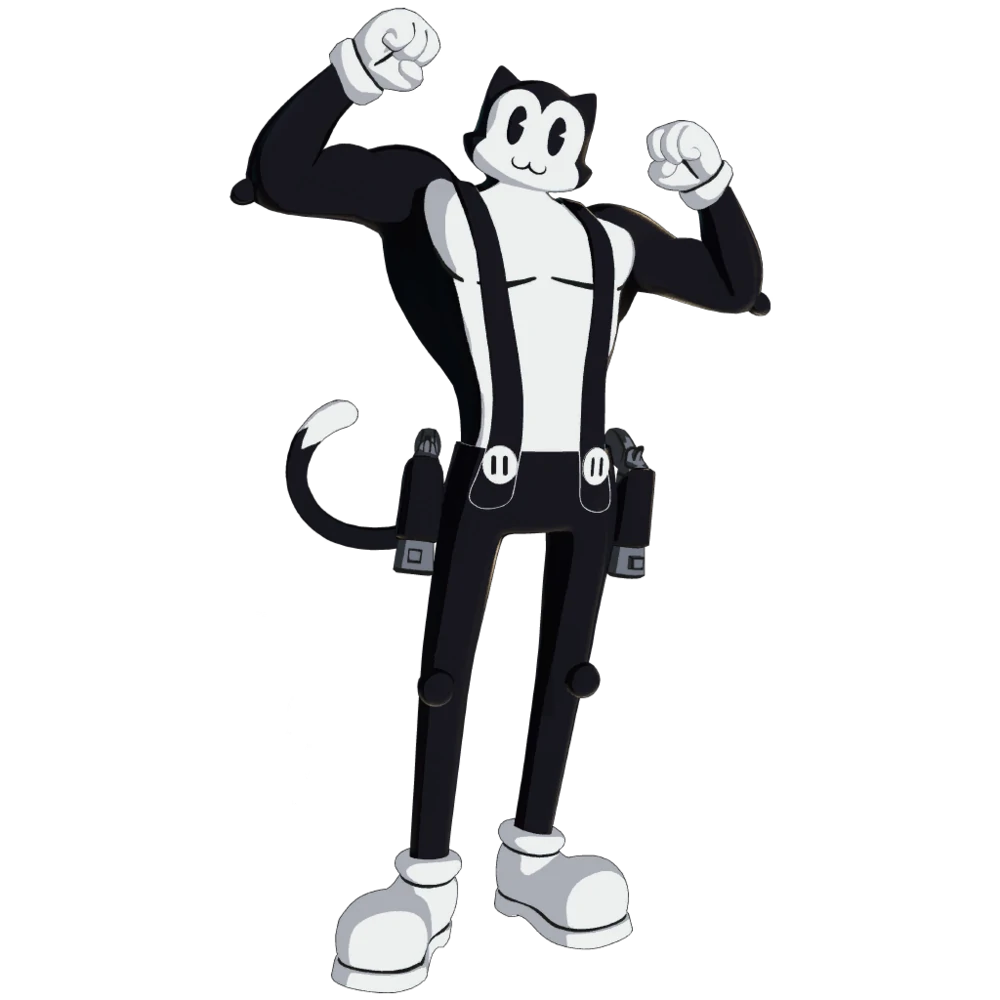 Meowscles was a charming and likable guy enough on his own. But somehow, Epic Games made him even better with this toon version. Toon Meowscles is an entirely black-and-white character. This even means that the calico cat style of the original skin is gone here. He wears black suspenders and pants that go pretty nicely with the laughably large white shoes that he wears. As for Meowscles himself, he continues to show his muscles even in this version. We can see his oversized arms and chest, emphasizing his might with carefully chosen lines.
Instead of being a calico cat this time around, Toon Meowscles is a cat that is in the veins of someone like Mickey Mouse. His arms and the outer chest is black, but his face and middle torso area are all white. The fur on his head is black, too, matching the beady eyes that he has. To cap it all off, he has white gloves that are perfect recreations of the ones that some of the old cartoon characters wore, and he has an adorable cat emoji-worthy grin. Overall, there is a lot to love about this character who would fit in with the original Mickey Mouse cartoons without sticking out at all.
There has been a resurgence lately of these types of cartoons, and Toon Meowscles takes that style and applies it quite well. Epic Games even modernized the style, some with immense detail and lessons learned from past works. I think there is such charm to Toon Meowscles that blows me away. Epic Games proves that it is at its best when it is allowed to go as creatively free as possible. I find Toon Meowscles to be the perfect marriage of the cartoon style that Epic brought back and the originality that the developer has in creating characters like Meowscles.
How to Unlock Toon Meowscles in Fortnite

So you've chosen to join the Dark Side, I see. If you are prepared to take the journey back to the 1950s, which is necessary to acquire the Toon Meowscles skin, then here is what you need to do. Prepare your Saturday morning cartoons, a box of cereal, and your favorite stuffed animal. Are you ready? Thankfully, you don't need any of those things to get Toon Meowscles (though it is highly recommended nonetheless). This beloved character is simply part of the item shop offerings. Each day, the item shop changes in the evening in North America and gives us something new to purchase. This endless rotation of items sees new ones and old ones alike appearing in the item shop every single day. Toon Meowscles is one of the many skins that have occurred in that very shop. Thankfully, it was not a battle pass skin, so you do not have to worry about the complicated nature of that.
In fact, if you missed out on the original Meowscles from Chapter 2, Season 2 battle pass, the positive side is that you still have Toon Meowscles to look forward to. To unlock this skin, players must spend their valuable V-Bucks in the item shop when he appears. He goes for 1400 V-Bucks when he is in the shop, which is a little more than some of the other rare skins like him. He was released in Chapter 2, Season 6, with the Toon Meowscles, set that you can get for 1700 V-Bucks, instead. That comes with some extra goodies that might be worth picking up.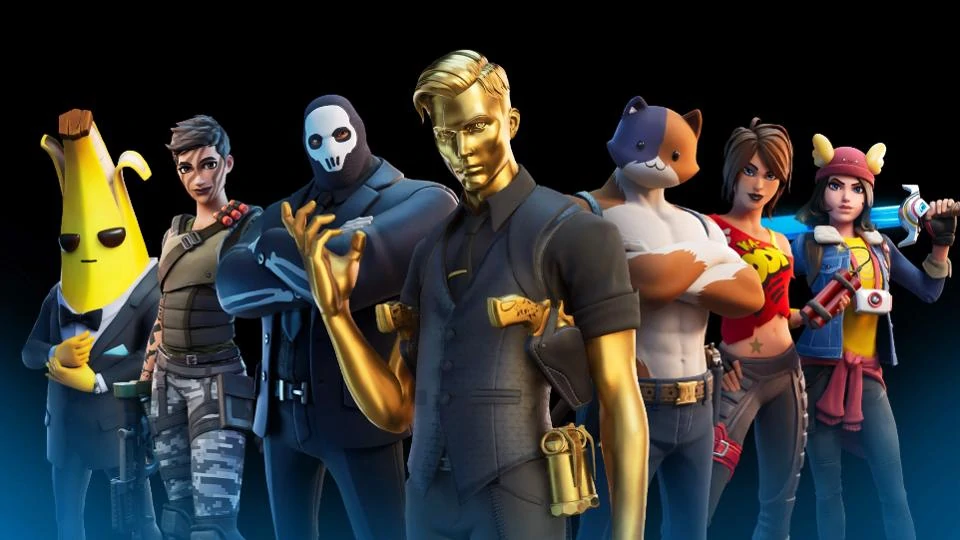 And last but not least, there is a third option for fans of this skin. There is also the Trippie Red Locker Bundle that you can buy for 2200 V-Bucks. It is the most expensive of the three methods for acquiring this skin, but it also comes with the most value, so it might be worth it for Trippie Red and Toon Meowscles fans. If you're aiming to get Toon Meowscles, the Trippie Red Locker Bundle is actually quite good. It costs quite a bit but it is worth it for the other fantastic items that are included. Otherwise, what I would go for is just Toon Meowscles on his own. He is on the cheaper side of battle royale skins, which is a great value considering how wonderful he looks.
Can You Still Unlock Him Today?
This guide is only so helpful if you are unable actually to unlock the Toon Meowscles skin yourself. Thankfully, I have some good news for you. Rejoice as it is very likely that you will be able to still unlock this skin even today in the middle of Chapter 3 in Fortnite. Well, maybe not precisely today when I am writing this guide or when you are reading it. But there will very likely come a day where you will be able to buy the Toon Meowscles skin in the item shop if you have not already. Unfortunately, I cannot give an exact date for when that might happen. I mean, I'm not a mind reader, though I wish I was!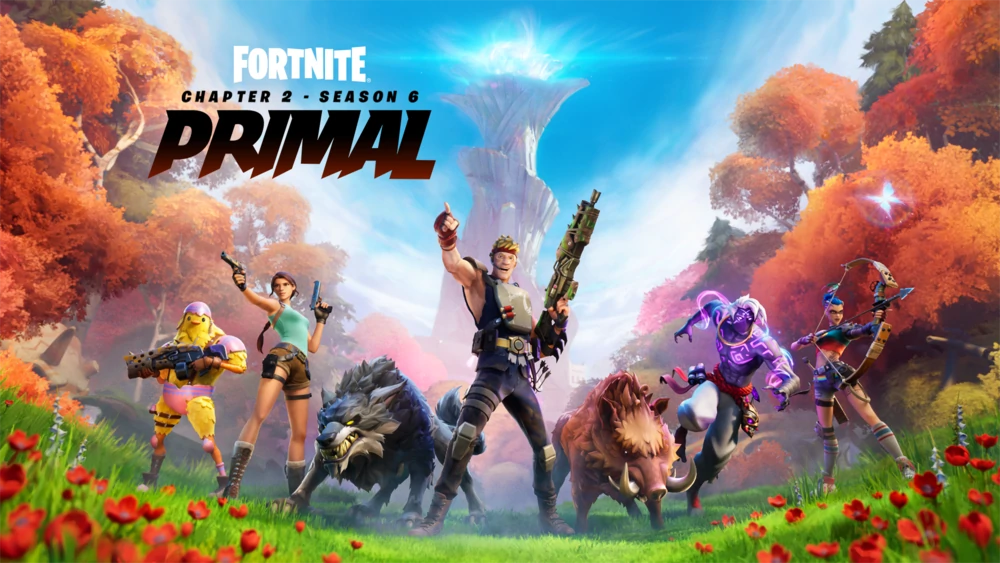 All that I can offer to you is the hopeful news that he has appeared in the item shop quite often since his release in Chapter 2, Season 6. After his initial release, he showed up many times in the item shop within a short period, offering players the chance to pick him up if they had not already. From there, the time between item shop returns widened as it became one to two months between his appearances. In general, though, it has mostly stuck to just about every two to three months for Toon Meowscles' return these days. At the time of writing, he was literally just in the item shop about two weeks ago. Before that, it was only a month that players had to wait to see him in the store again. This is excellent (or possibly horrible) timing as, unfortunately, I just missed out on him myself, but this means that, hopefully, there are only a couple of more months at the most until he reappears again.
I think that Epic Games understands that Toon Meowscles is one of the most popular skins it has ever created, so holding him back for too long would be a shame and waste of possible revenue. After all, Meowscles is a hard character to unlock these days since the original skin is no longer available after being a battle pass skin in Chapter 2, Season 2. No matter what, I suggest that you jump on collecting this guy as soon as you can. I will admit that I regret not getting him until now. I've been so busy with work and all that I've not been playing when he is in the item shop. This is a problem that I hope to fix the next time that he appears.
Customizable Options: Accessories Explained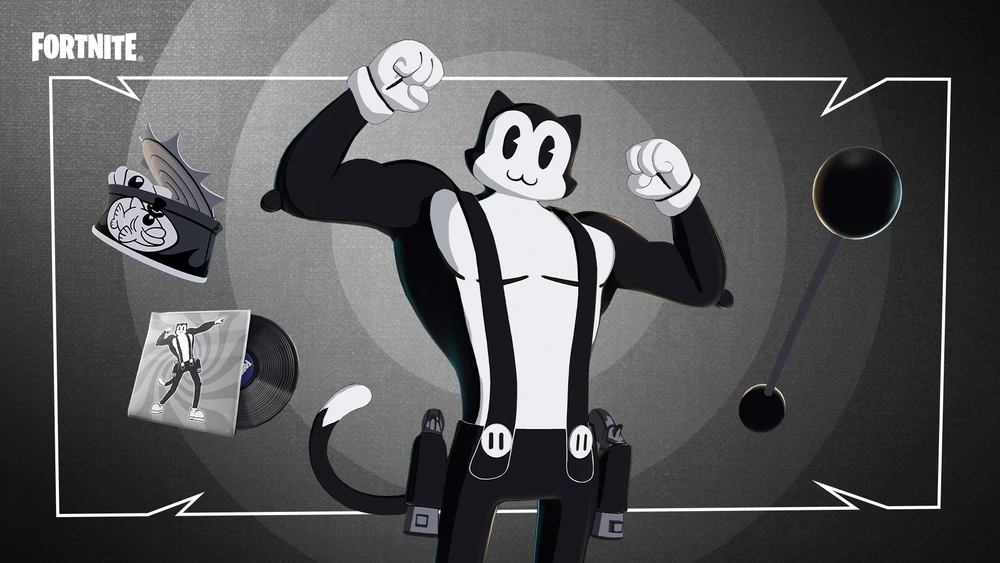 Should you opt for the Toon Meowscles bundle, you will find that several different items come along with the basic skin. These were created specifically for this character, so they match in aesthetic and style. They are at least worth a look if you're a massive fan of Toon Meowscles like I am.
Besides the basic skin you get with the Toon Meowscles bundle, you also receive the Drop-In music track and the Fantastic Cat loading screen. The music is okay but nothing too spectacular or special. The loading screen is quite good, capturing that sort of Cuphead-style modern take on the older cartoons. But the other three items in the bundle are really where it's at. First among these is the Squash & Stretch emote. This is your standard one that is not a dance but just some movements that the character will do. You also do not have to purchase this bundle if you want this emote.
The emote is a freebie that comes even with the basic Toon Meowscles skin on its own. So, if you do not want to spend the extra money but still get something along with your skin, this emote might be all you need. I don't think it's terribly significant or worthwhile since it is just a cartoonish movement for the character but it might be interesting to some players. The Toona Can one might be for you if you like back blings and sticking to a theme. Not to be confused with Toona Fish, the Toona Can back bling is something you can wear on Meowscles' back. It does seem to hint, though, that the character ate Toona Fish, which is both disturbing and hilarious.
Last but not least, there is the Ten-Ton Toon-Bells (try saying that ten-ton times fast). This is a hefty weight that Toon Meowscles seems to carry around to keep his pecks as rock-solid as they are. This is a pickaxe item and one that fits well with the theme of the character, even if it is not super detailed in its design. I wish there was more to it, especially since Meowscles is worth the time and effort to make quality items.
Toon Meowscles Mini-Review: Worth It?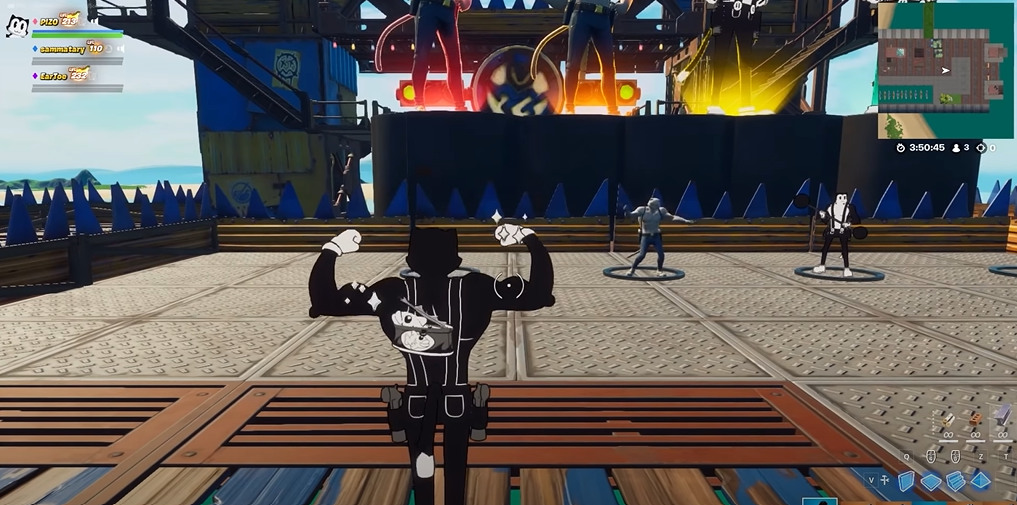 Overall, I would say that it is all about the Toon Meowscles skin itself; forget the other items. I am rarely pleased or impressed with accessory items, so the offerings you can get alongside this skin are basic and okay at best. They are nothing too special at all and pale in comparison to this skin. However, if we are talking about the Toon Meowscles skin itself, I cannot praise it enough. I do not know about you, but the whole Cuphead resurgence of that classic early cartoon aesthetic has been fantastic so far. I adore the spin-off Fortnite cartoon series on YouTube that popped up in a similar vein, paying homage to that period.
Couple that with my love of Meowscles that already exists, and the Toon Meowscles was made for me. The design is terrific, perfectly capturing the look and feel of those classic old cartoons. Even for someone like myself who did not grow up watching those shows and has no fondness for them, I can appreciate what Epic Games was able to do. The developer ensured that it is much more than just a reference to old cartoons. Epic made sure that Toon Meowscles looks good and works well in the Fortnite engine, and I adore this skin for what it accomplished. While it is not the first toon skin in this style and probably won't be the last, it is the very best I have seen so far.
I think that it is even better than Toona Fish, which is also solid in its own right. In terms of value, I would say that Toon Meowscles is worth it 100% every day of the week. If you like the character or this style or both, this is a must-have skin. Heck, even if you don't care about old cartoons or Meowscles, you should consider this skin. It is one of the only skins in Fortnite that I recommend to every single player out there. There are a few skins in Fortnite that I would say that about but this is one of them. For me and my crew, I can imagine us having a black-and-white toon squad, and it just sounds like the best time ever in battle royale. I can't wait to pick it up soon.
Trippie Redd's Locker Bundle Explained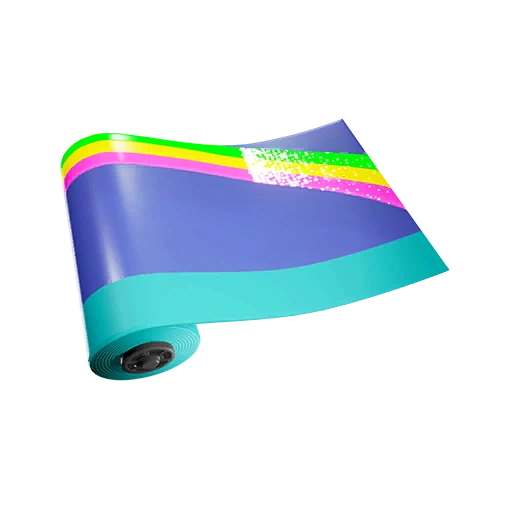 At the end of the day, there is one final way that players can unlock the Toon Meowscles skin. As part of the Icon Series in Fortnite, Epic Games started offering some celebrities and content creators the opportunity to select their favorite items in the Fortnite universe. Similar to the McDonald's celebrity meals, these are already existing items that are bundled up together for a reasonable price. In the case of the Trippie Redd's Locker Bundle, Trippie Redd ensured that everyone knows that Toon Meowscles is where it's at. Not only is the skin part of his collection, but there are some other items that Trippie Redd selected, too. What is interesting about the items that were chosen is the fact that they do not entirely overlap with the items that are in the Toon Meowscles bundle.
The only items shared between the two are the skin itself, including emote, Drop-In the soundtrack, and the Toona Can back bling. The other three items are separate from that style, and, believe it or not, Trippie Redd has some great taste even outside of music. The Glitter Blaster weapon wrap is decent, being that standard rainbow style but focusing more on the violet than anything else. What stands out to me, though, is the Make It Rain emote that was picked. It doesn't necessarily go with Toon Meowscles, but this is a classic and must-have emote.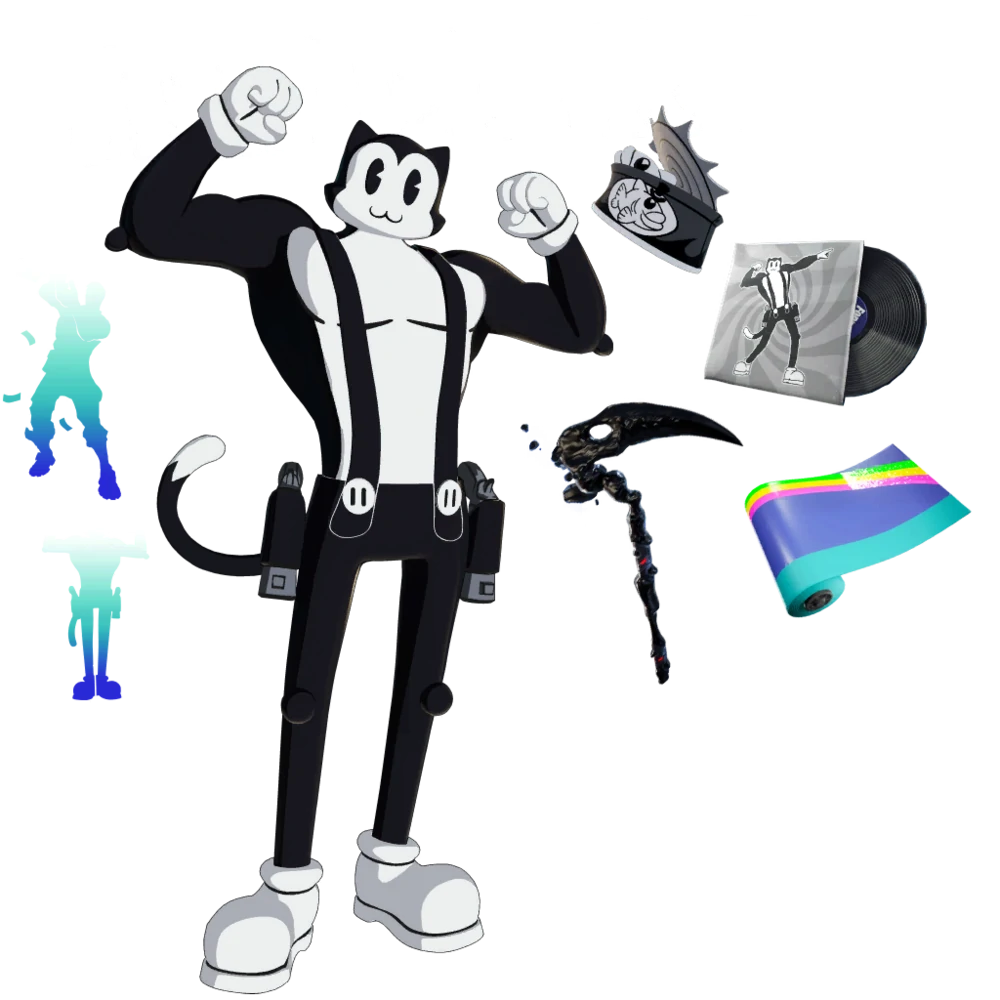 You can equip this on Meowscles or any other skin and start acting like you are making the cash rain on your opponents. This is a very good emote for when you want to celebrate your victory royale. I regretfully don't own this but want it as that perfect taunt. Last but not least, though, is the Chaos Scythe. This could not be a better pickaxe selection for Toon Meowscles. This all-black ink-like scythe is lovely and horrifying, all at the same time.
It looks like you stole part of Venom's body and turned it into a scythe. Middle school emo me would be strutting my stuff with that scythe every single match. Heck, even current emo me would do the same, which is why I needed this pickaxe yesterday. Chaos Scythe is one of my favorite pickaxes in all of Fortnite, and it makes the Trippie Redd Locker Bundle well worth it for me. If you like even a few of the items included in this selection, especially the Toon Meowscles skin and Chaos Scythe, it may also be an excellent value for you. Don't miss out if this bundle ever returns to the game.
Alternative Skin Recommendations
I'm hoping there's no one crazy enough to not like the Toon Meowscles skin. If you are out there and reading this, fight me. 1v1 in Tilted, let's go because you are as faded as it comes. But, real talk, Toon Meowscles is not the item shop yet and may not be for a while. And some very fashionable players with excellent taste already own him. If you fall into any of those categories, here are some of my recommendations for other skins in Fortnite:
Toona Fish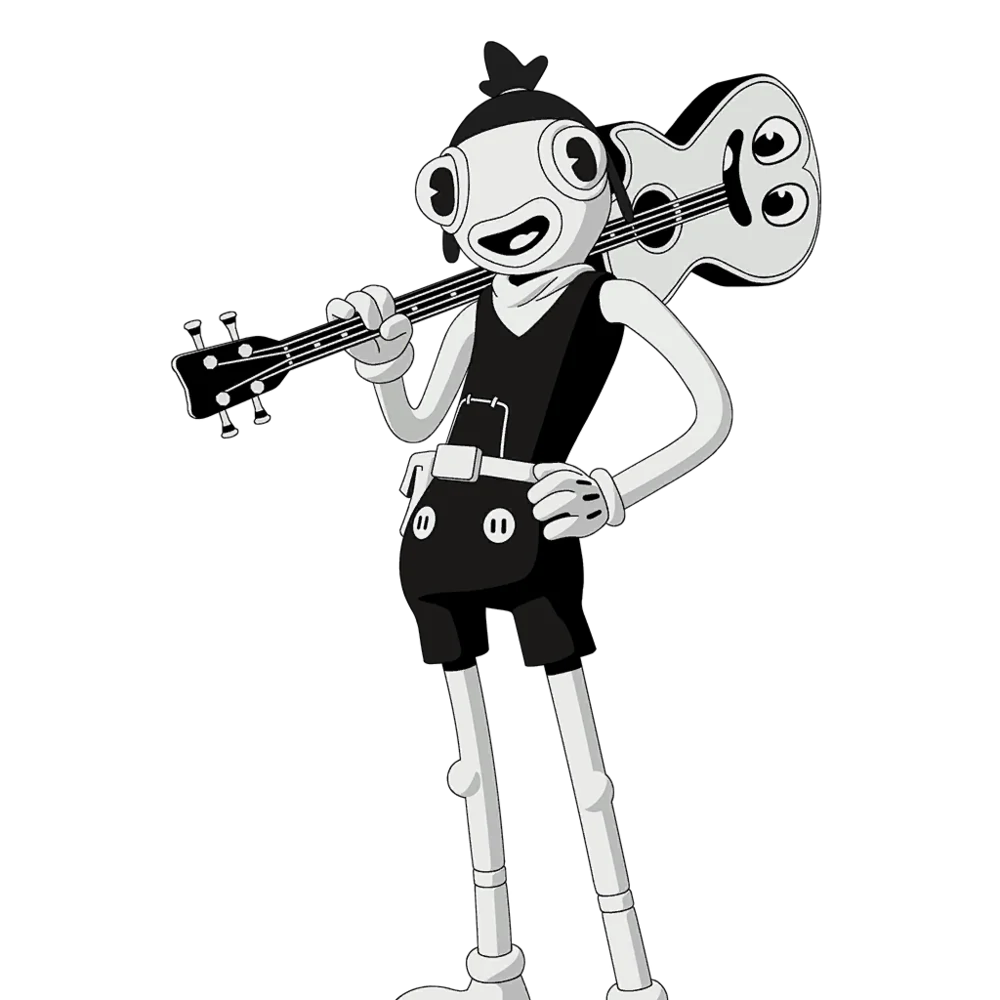 I teased this skin a little bit already but Toona Fish started the whole cartoon trend. I think Meowscles does it better but, in terms of customization, Toona Fish wins hands down.
Meowscles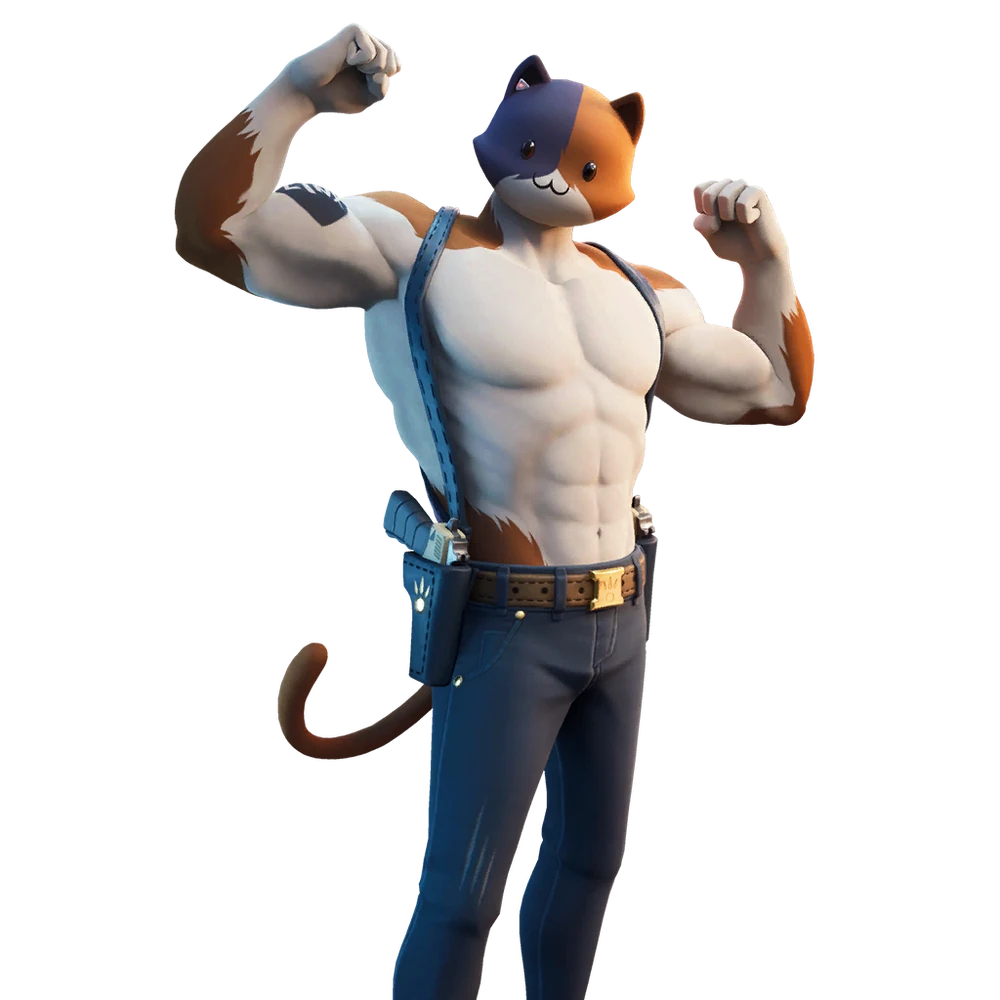 The original is a classic and another big recommendation from me. I like his toon form more but if you're a cat lover, you might just want to complete your collection by adding him to the list.
Toon Peely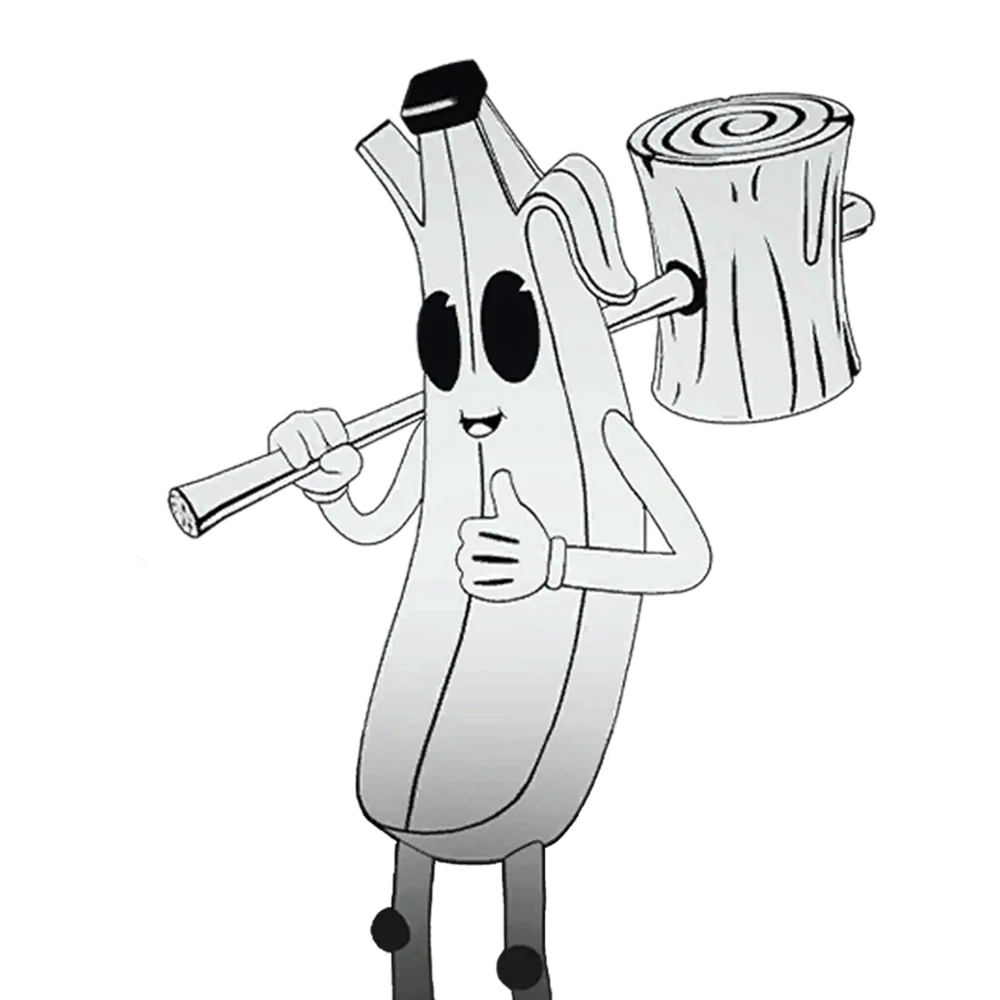 Lastly, there is Toon Peely. While I am not the biggest Meowscles fan (just a little kitty fan), I am all about that Peely life. My boy Peely is where it is at and I make it my Fortnite goal to collect all of his skins. Toon Peely is hands down one of his best looks to date, which is not an easy contest to win. Epic tried some new elements with this design and learned from past creations to possibly even triumph over Toon Meowscles with Toon Peely.
FAQs
Question: Can you still get Toon Meowscles?
Answer: Yes, you can. Or, hopefully, you will be able to in the future. At the time of writing, he was available in the item shop about two weeks ago. He will likely return once more, perhaps when there is a similar black-and-white cartoon skin that releases.
Question: Is Toon Meowscles a good skin?
Answer: Does the sun rise each morning? Is oxygen necessary to breathe like a human being? Will Fortnite release another season and battle pass? Allow the answers to those easy questions to provide the same resounding "Yes!" answer to the question of whether or not Toon Meowscles is a good skin. It's not just a good skin; it's one of the best out there.
Question: How much is the Toon Meowscles skin?
Answer: Interested players will need to spend around 1400 V-Bucks for the Toon Meowscles skin alone or 1700 for the full bundle. Alternatively, he is included in the Trippie Redd Locker Bundle for 2200 V-Bucks, containing some other items with him.
Conclusion
Toon Meowscles is a skin that represents the very best that Fortnite has to offer for cosmetic characters. On his own, he is one-of-a-kind, that sort of meme-worthy person that is unforgettable. But Toon Meowscles takes it to a new level, bringing back a fantastic classic black-and-white cartoon aesthetic. It looks so good and wholly unique compared to the colorful nature of everything else in Fortnite. Anyone who does not agree can fight me in Fortnite right now.
In the end, you cannot go wrong with the Toon Meowscles skin at all. It is one of the best that has ever been released in Fortnite, crossover or not, and it is worth your time and money. If this skin is not enough for you, perhaps you would like to look at our list of the best Fortnite skins that have ever been released. There, you can find even more battle royale cosmetics that are worth your hard-earned V-Bucks. As for me, I'll be grinding out the current battle pass to earn some V-Bucks for when my boy Toon Meowscles returns so I can finally snag him for my own.
For more interesting readings check out: