Latest posts by Alizabeth Swain
(see all)
Oh LazarBeam, LazarBeam, wherefore art thou Fortnite skin LazarBeam? 
If I could name one YouTuber as my all-time favorite, it would be LazarBeam. I first got hooked on his Meme Olypmics (if you know, you know). But after binge-watching his videos for a few days, I quickly learned he was actually a Fortnite streamer.
I know that I probably should have learned he was a Fortnite streamer first…
But, oh well. He makes me laugh, like a lot. I've turned on notifications on his videos, so things are getting pretty serious, I guess.
LazarBeam had a skin and emote released into the game back in March 2021. Sadly, I had no idea who LazarBeam was back then (there's a big frown on my face right now). Now that I'm hooked on his content, I'm very impatiently awaiting his skin's return to Fortnite. 
I've even written Epic a letter, which you can find below: 
Dear Epic,
Please bring back the LazarBeam bundle in the shop. I want to support my favorite YouTuber. My biggest dream is to wear his skin and sweat it out. How I wish to make a meme to submit to the Meme Olympics one day wearing the LazarBeam skin.  
Sincerely,
Alizabeth
Think the letter is convincing enough? I don't know. But, I literally check Fortnite every day just to see if his skin is back in the shop. Until then, I wanted to share with you all about the LazarBeam skin, so you could join in on the fun too.
Don't forget to use code 'lazar' whenever you buy your next item from the item shop. 
Bottom line up front: The LazarBeam skin is a skin that famous YouTuber LazarBeam created with Epic. He's also go a bundle, that comes with his skin, backbling, harvesting tool, and an emote. 
A link to LazarBeam's YouTube channel
LazarBeam Skin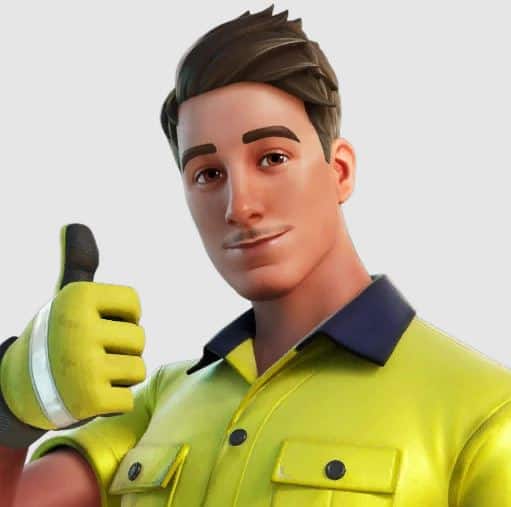 As far as the skin itself, it's pretty cool. You've got Lannan dressed up in construction gear. He's earring a bright yellow construction shirt, with a dark blue collar and a dark blue stripe around the waist. He's got a tool belt around his waist. He's wearing khaki shorts and brown construction boots. Plus, he's got bright yellow gloves to top off the outfit. And when he's standing up, he's got a big smile on his face and shows his thumb up. 
But there are a few different customization options for LazarBeam's skin. The option I mentioned above is only one way you can customize the skin.
The next style has LazarBeam in a dark grey dirtied tank top, with the gloves, work boots, tool belt, and shorts all on. 
The third customization option has Lannan in his original construction gear (with the bright yellow shirt, tool belt, shorts, gloves, and boots), along with sunglasses and a yellow hard hat. 
Lastly, there's Lazabrmea with a sun hat on and sunglasses. He's also wearing the dark grey dirtied tank top, gloves, work boots, tool belt, and shorts. 
My favorite part of these skins is when LazarBeam's wearing the tank tops, you can see his tattoos on the Fortnite skin. If you look under his arm, you can see "yeet" tattooed underneath of his bicep. And if you take a look at his forearm, you can see "code lazar" tattooed there too.
And in case you weren't aware – LazarBeam was a construction worker before he started making money with streaming. That's why his skin looks like a construction worker. 
Backbling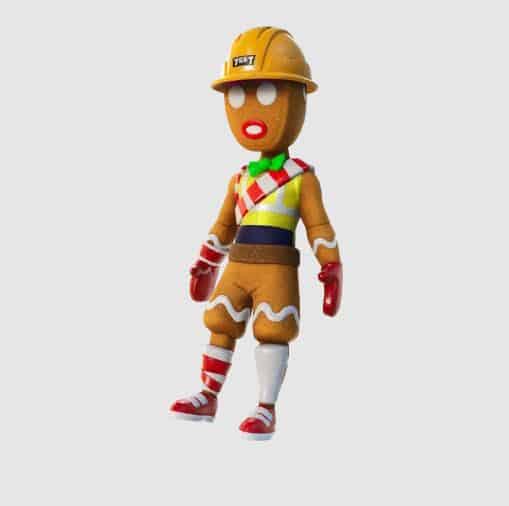 In the LazarBeam bundle, there's a construction Baby Gingy. If you don't know much about LazarBeam, Baby Gingy is a gingerbread man. In most of the Fortnite streams LazarBeam plays, he's dressed up as a gingerbread skin that he calls Gingy. 
The back bling Baby Gingy is wearing a semi-matching outfit to LazarBeam. He's wearing a construction shirt and a yellow hard hat. However, he's got a bright green bowtie, gingerbread pants (with matching frosting) and red gloves. And while it's hard to tell, his hard hat says "yeet" on it too. 
LazarBeam Emote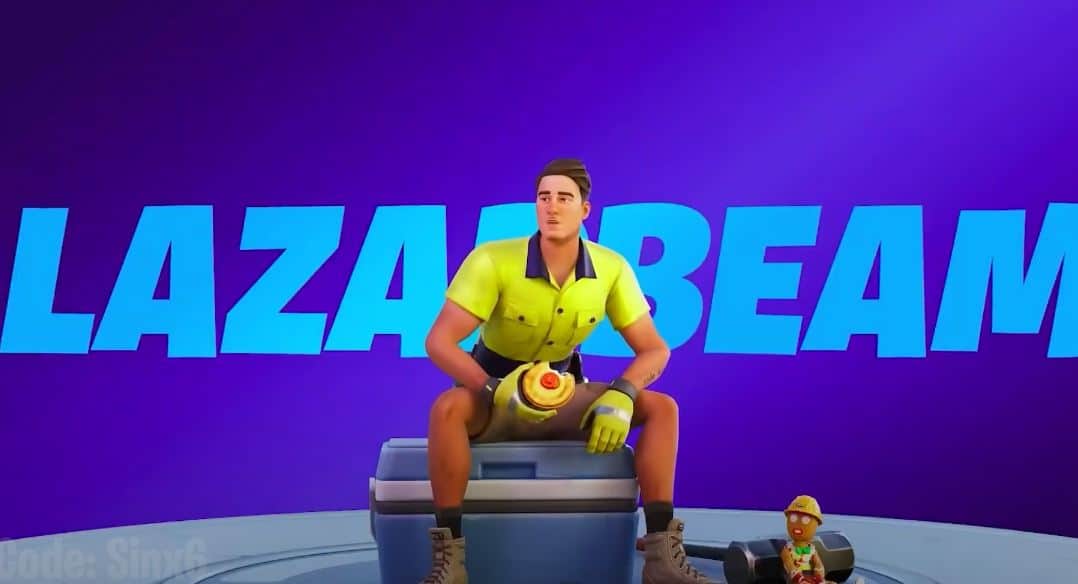 If you were to buy the LazarBeam bundle, you would get an emote in the pack. The emote is LazarBeam pulling out a meat pie from his back pocket, as he sits own on a giant ice cooler. 
When LazarBeam released his skin into Fortnite, he talked about how he used to eat a meatpie every day. 
Harvesting Tool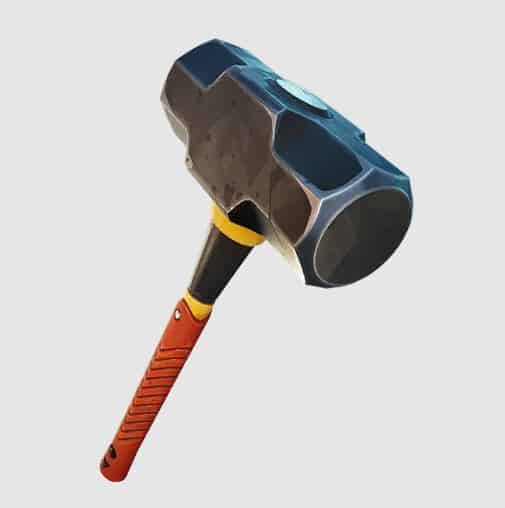 LazarBeam also has a harvesting tool that came with his skin bundle too. It's called "Ol' Mate Sledgy." There are two styles to this harvesting tool; one style requires one hand for the sledgehammer, the other style requires two hands. There's quiet a bit of customization here.
FAQ
Question: Does LazarBeam have a skin?
Answer: Yes, he does have a skin in Fortnite. It's only available in the shop for a limited time, so be sure to buy it when you see it. 
Question: How much does LazarBeam skin cost?
Answer: When the LazarBeam skin is in the shop, it costs 1,500 V-Bucks. 
Question: How much is the LazarBeam bundle?
Answer: The entire bundle (which includes the skin, the emote, the harvesting tool, and back bling) is 1,800 V-Bucks. 
Conclusion
LazarBeam is the best Fortnite YouTuber out there; even if he isn't the sweatiest at the game, he's a lot of fun to watch. I can't wait for the day I cop my LazarBeam skin bundle. Until then, I'm going to keep checking Fortnite every day (please upload his skin in the Item Shop soon Epic).
Until we meet again!
For more interesting readings check out: