Latest posts by Alizabeth Swain
(see all)
SASUKEEEE!
If you read that in Naruto's voice, you're off to a good start. A few years ago, my husband begged me to watch this anime show that he was really into. Me, not really being into anime, fought back. But, little did I know about Naruto. Since then, I've been hooked on Naruto, Shippuden, and I'm all caught up on the latest episodes of Baruto. So, you can imagine my excitement when I found out Fortnite ( my all-time favorite game) was releasing Naruto skins.
I was really hoping that there would be a Shino skin in the game. And if there wasn't I was really hoping there's going to be in an Itachi skin in the game. So, while I was a bit disappointed that two of my favorite characters didn't have skins of my game. But, I was still really excited to rep my favorite anime while I was playing my favorite video game. Could life be any more perfect?
YES!
When I saw the skins and all that came with them when the Naruto Fortnite skins were released, I was thrilled. I was so excited to find out that the collab included more than just skins. And you can bet I spent several hours playing on The Hidden Leaf Village map that was in creative mode when the Naruto skins were released.
But, if you're new to Fortnite and didn't get the chance to get your hands on the Naruto skins, don't worry. I'm going to show you what they look like and give you all of the fun details you need to know so that way you can grab them whenever they come back in the shop. Hopefully soon!
Warning: Before we get too far into this review, I do have a few Naruto spoilers that I had to share to write this review. So, if you haven't finished watching the series, I'm sorry.
Bottom line up front: The Naruto x Fortnite collab came out with four skins. Some of the skins had style variants. Depending on what you purchased from the item shop, you could've also received Kurama as a glider and other cool bling. Kakashi, Naruto, Sasuke, and Sakura were all featured in this collab. 
What Naruto characters were included in the Fortnite collab?
 I'll let you guess which characters were included in the club before I tell you.
 Okay, what were your guesses?
If you guessed Naruto Uzumaki, Sakura Haruno, Kakashi Hatake, and Sasuke Uchiha, you guessed right.
Naruto Collab revealed
Before I show you what the skins look like in the game, I do want to take a second to talk about all that came with the Naruto collab. It wasn't just the skins of the four characters listed above that were released. But, if you look into the item shop, you'll also find that there were two loading screens, two emotes, and a glider that you could have purchased too.
 Inside of the game, you could actually throw a paper bomb kunai to destroy your opponents and their structures. Plus, you could meet up with Kakashi to get quests from him while you're on the main Fortnite island to help you level up.
Skins
Naruto Uzumaki
I mean, could you really have a legit collab if you didn't feature the star of the anime as a skin? 
No, I don't think so. 
When this collab was released, you could purchase Naruto. As a variation to his style, he came dressed as both young Naruto and dressed as the Seventh Hokage. (Spoiler alert, or is it too late for that?)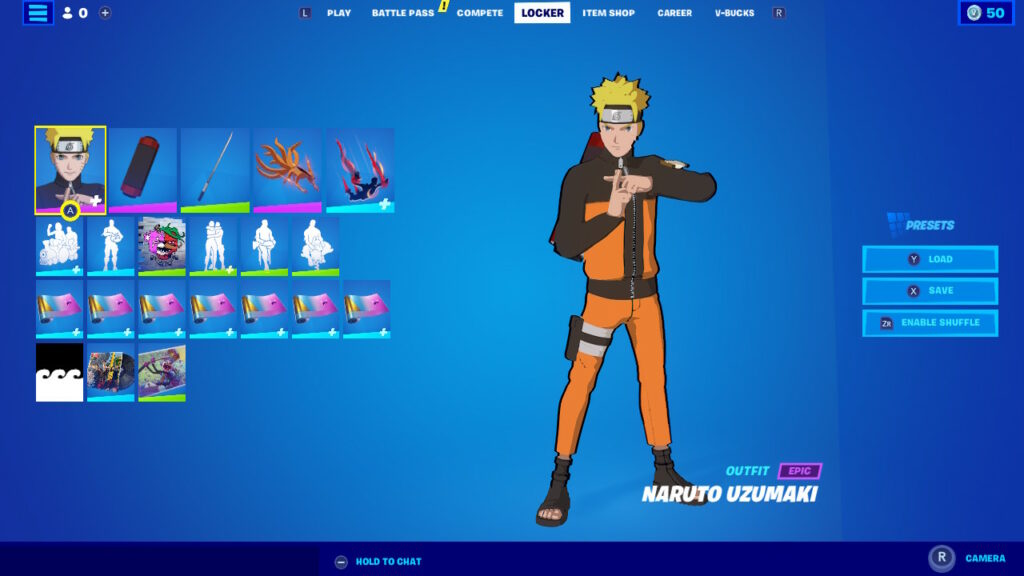 Sasuke Uchica
With the purchase of Sasuke, you would receive a snake sword pickax. I think this looks pretty cool; I use it pretty often.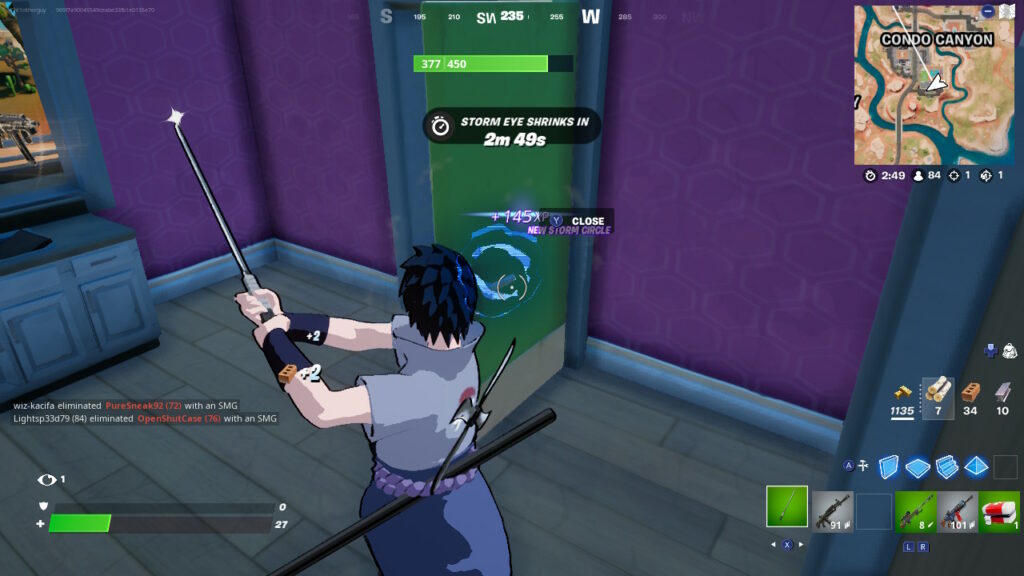 Sakura Haruno
Sakura came with a style variant. You could play as Sakura Haruno or Sakura Uchica (sorry, another spoiler).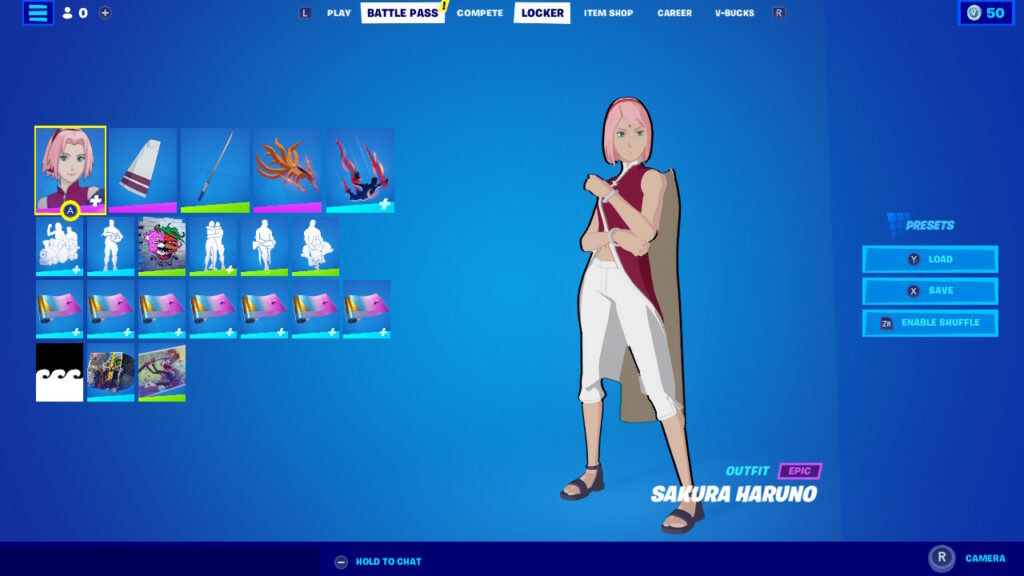 Kakashi Hatake
In yet another style variant, you could play as Kakashi Hatake or Black Ops Kakashi.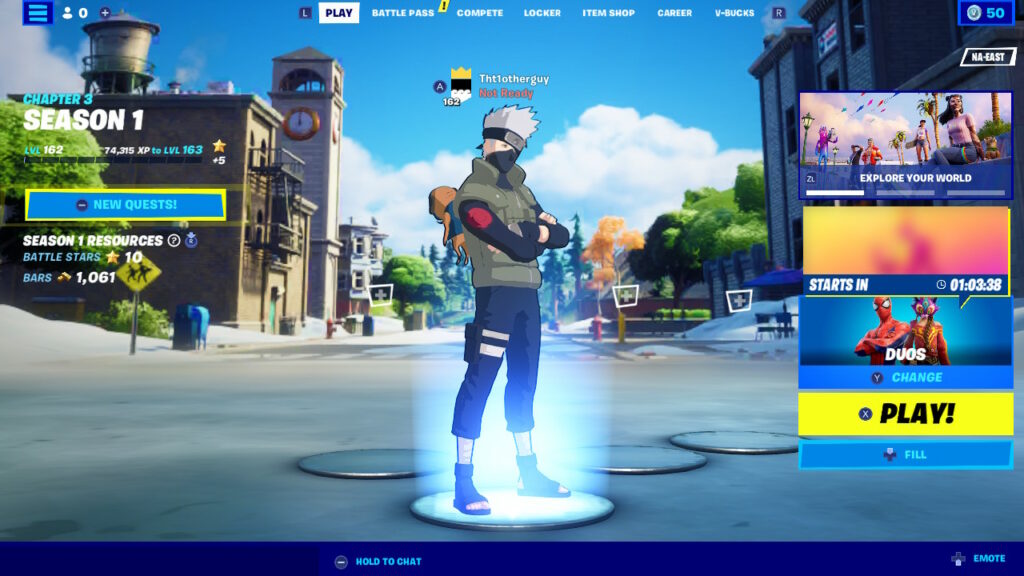 Back Bling
Alright, up next, we've got the back bling. This was honestly one of my favorite parts of the collab, I wasn't disappointed in what was included. You could have purchased:
Demon Wind Shuriken back bling 

Hidden Leaf Cloak back bling

Pakkun back bling (my favorite!!!)

Scroll back bling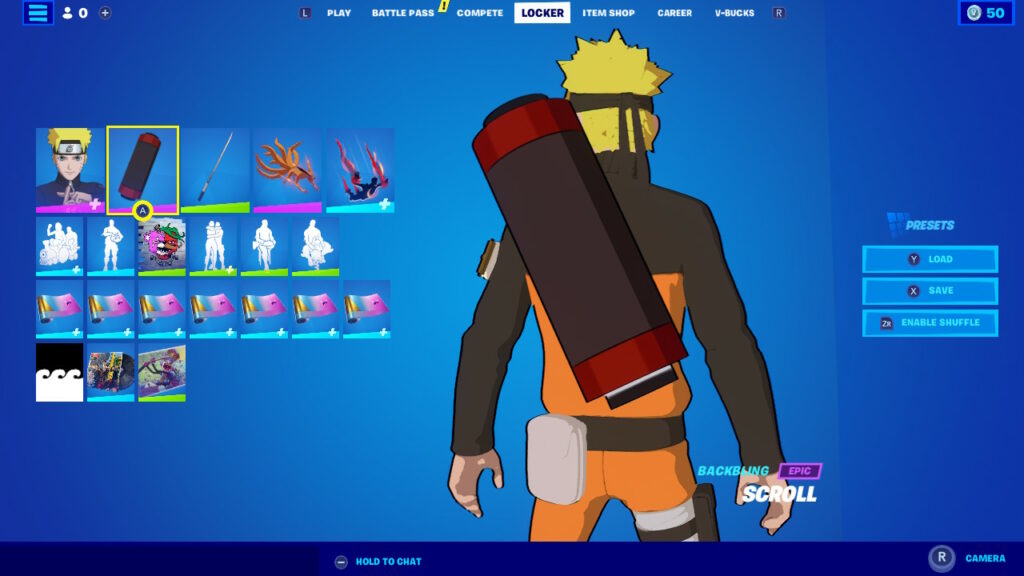 Harvesting tools
Next, we've got the harvesting tools (or pickaxes). You could have purchased:
Snake sword

Hidan's Scythe

Kunai

Black ops sword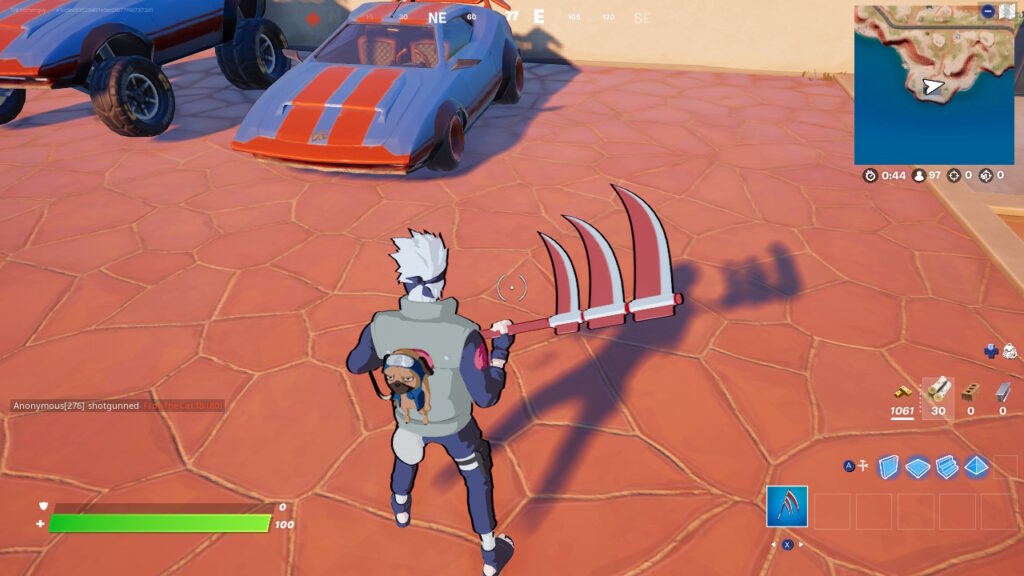 Glider
There was only one glider you could have purchased. The glider that came with the collab was Kurama. So, if you've always wanted to enter into a game riding with the nine-tailed beast, this was your chance to do so. It's seriously SO cool. I get so hype riding in on Kurama before I drop in a game.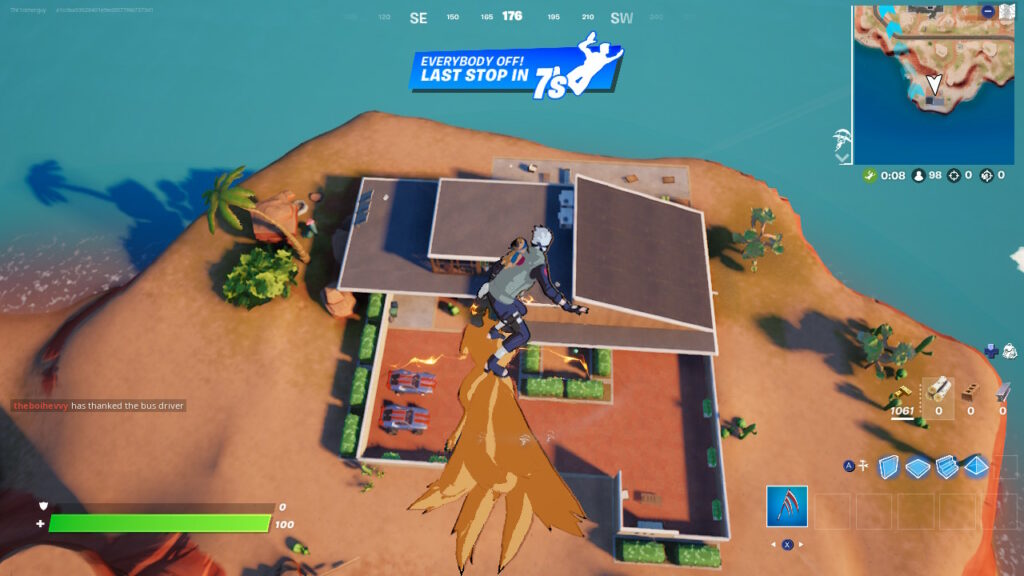 Emotes
Yes, that's right! Emotes came with the collab too. You could've purchased: 
Ramen emote (eat ramen like Naruto)

Summoning Jutsu 
Available Bundles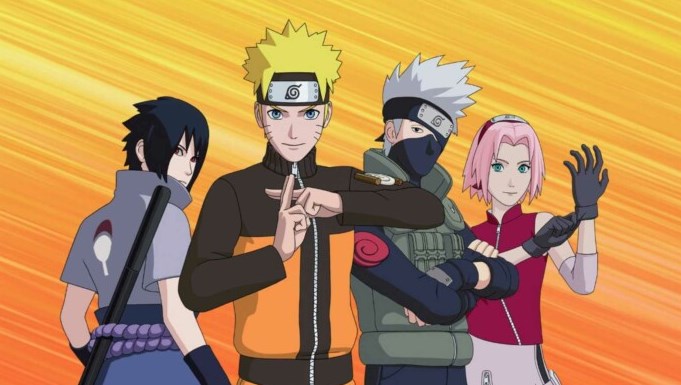 When the Naruto X Fortnite collab came out, there were some bundles available. You could've purchased:
Naruto and Kakashi Bundle
This bundle came with Naruto dressed as both young Naruto and the Seventh Hokage. In addition, you would've also received the Pakkun back bling, a loading screen of Naruto eating pizza, Kakashi dressed as both Kakashi Hatake or while he was dressed as black ops. 
Sasuke and Sakura Bundle
Yes, that's right. There was a second bundle you could've purchased too. This bundle came with Sasuke Uchica. Sasuke came with the snake sword pickaxe and the demon wind shuriken back bling. As far as Sakura, she dressed as Sakura Haruno and dressed as Sakura Uchica. Plus, she also came with her super cool Hidden Leaf cloak. In addition, this bundle also came with a loading screen that featured Team 7. 
Shinobi Bundle
If you wanted something else, there was more available. With the Shinobi bundle, you could've purchased the Kuani pickaxe, the Hidan's Scythe pickaxe, the Black ops sword pickaxe, and the two emotes that were released with Naruto (summoning jutsu and the ramen emotes).
FAQs
Question: How much is the Naruto skin?
Answer: The Naruto skin was priced at 1500 V-bucks, which is the same price the other two skins were priced at. If you wanted to buy Sasuke, you had to shell out 1600 V-bucks for him. 
Question: Is Naruto still in Fornite?
Answer: If you bought Naruto or any of the skins when they were released, you can still get dressed up and play as Naruto. However, you can't purchase Naruto (or any of the skins/extras) in the shop anymore. Originally, everything that came with the Naruto collab was kept in the shop for an extended period of time. But, it's since been taken down and is no longer available for purchase. 
Question: Will Naruto skins come back to Fornite?
Answer: While Epic hasn't given any official word on whether or not Naruto skins will come back to Fortnite, there's a very strong chance they will. The latest Chapter of Fornite is still very young, so there's a strong likelihood you may find out that the Naruto items will be making their way back into the Item Shop soon. 
Conclusion
If you've always dreamed of being the Seventh Hokage or the Copy Ninja, you had the chance with the Naruto x Fortnite collab. Sadly, this collab went away in the shop. But, there's hope that it'll come back very soon. So many people purchase the Naruto skin; I still get knocked by a Sasuke every now and again. I miss seeing the Naruto skins in the shop and hope that if the skins do come back, they'll maybe add in a few other characters too!
Who is your favorite Naruto character?
Fore more interesting readings check out: