Latest posts by Cody Perez
(see all)
Nature lovers, rejoice! Epic Games did not forget about you when crafting the hottest Fortnite battle royale skins. I've been with Fortnite since the day it came out in early access and Epic still never fails to impress me with unique skin designs. The star of this Bushranger Fortnite skin guide falls precisely into that category. If the seasons of the year or even Pokemon are your things, then you may find that you like this Bushranger skin. It is a colorful and cheerful creation that attempts to pour some light into the darkness around us. It's no wonder that even Captain Marvel herself endorses this particular Fortnite skin.
The Bushranger Fortnite skin guide is going to go over one of the most underrated skins in Fortnite's history. The stunning design is colorful; if only the face weren't so creepy to me. It also helps that the Bushranger has some of the best skin styles I've seen in a long time. This is all pretty wonderful for something just as simple as a rare skin, granting great value all around. Here's everything you need to know about Bushranger, including if you can still unlock it today.
Bottom Line Up Front
The Fortnite Bushranger skin is a nature-themed wonder that features a woodland creature humanoid thing that Epic Games came up with. It is a glorious celebration of all things green and woodsy in its default form. But it is when you include the tremendous skin styles you see that there is more to this skin than meets the eye, as it celebrates the seasons of the year, too. Bushranger is a beloved but somewhat underrated skin that was even liked enough by Brie Larson to include in her favorite Fortnite outfits collection. Having Captain Marvel herself recommend a skin says enough about this beautiful creation, even if it creeps me out, personally.
Bushranger Fortnite Skin Overview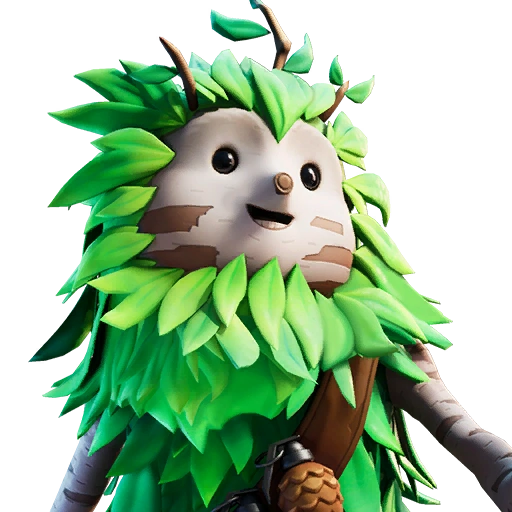 My favorite times for Fortnite skins have to do with two scenarios: when there is a fantastic crossover skin I've been waiting for (like Spider-Man) or when Epic Games gets to flex its creative skills. Sadly, the latter is rarely the case, as I am not always a fan of the original characters in Fortnite. The game was originally built on those unique characters that Epic came up with, long before the crossover juggernaut it is today, but I wasn't a fan of most of them in Chapter 1.
In general, I think the original skins in Fortnite are at their best when they are unique and unlike anything I've seen before. Enter the Bushranger Fortnite skin, which is precisely that to the utmost extreme. Sure, I will admit that the face is very weird and disturbing, but this is an otherwise brilliant example of a solid original design. The name of this skin is also a bit odd, but the general idea is that Bushranger is a peace-loving, nature-inspired creature. It is almost like a mythological being that Epic Games crafted on its own, and this works surprisingly well. Bushranger reminds me of a forest spirit of some kind that had its peace on the island disturbed by the looping battle royale matches with 100 players constantly 24/7.
Of course, the description for the Bushranger does not lend itself to this, in my opinion, exciting idea. Instead, it notes that Bushranger is "one scrappy little tree." In this way, we can understand that he is a special tree person of some kind and probably that's it. This is a missed opportunity, for sure, to do something much more with the character. Bushranger is part of the Woodsy set and was first released during the excellent Chapter 2. What I and many others love about this particular skin is how it represents nature so nicely in the colorful battle royale game. It is a celebration of everything in and out of Fortnite, from the trees changing colors to the various seasons that happen in the world.
Perhaps above all else, though, is the love that the community has for the Bushranger NPC. The character was available on the island for a long time and became a fan favorite NPC to visit in matches. The eventual removal of the character later in Chapter 2 was a tragic moment that had many players lamenting that.
Appearance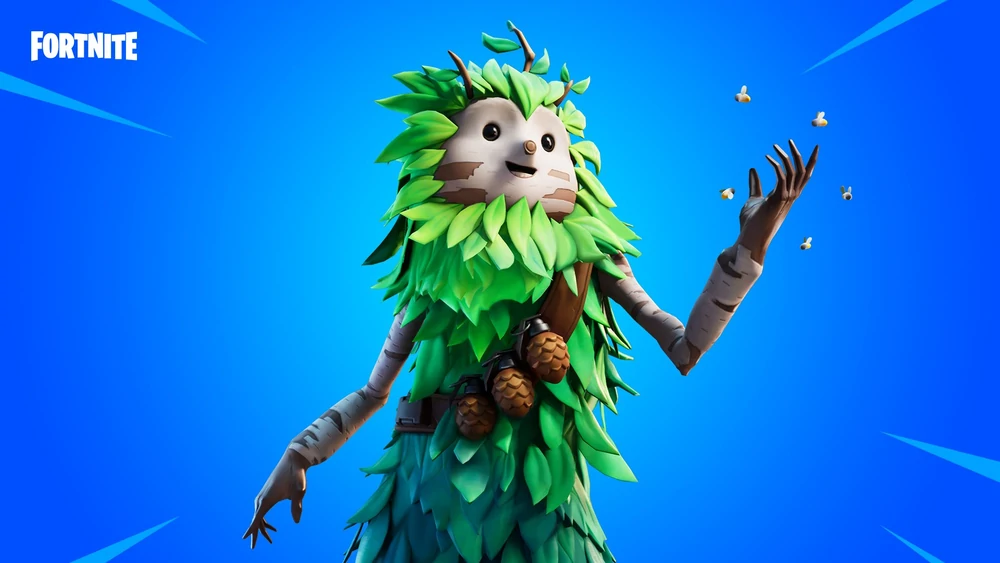 Bushranger arrives in the lockers of players in its default form when you first acquire it. I will spoil that it has other skin styles you can equip, but you might want to take the default version out for a test drive first. If that is the case, you will find a nature lover's dream of skin that will have your teammates and enemies green with envy. As mentioned, it seems that Bushranger is some sort of tree person. I could even see it be a spirit that has inhabited a tree within Weeping Woods and brought it to life. You can see elements of the three parts of the ranger with the arms and legs in its appearance.
The limbs are shaped and appear like branches that have been formed into hands, feet, and even fingers. The hands are a dark brown color, but the legs and arms have elements of gray and brown alike. Bushranger is not going commando, though, and has some own homemade clothes to wear to cover up the rest of their body. The clothing in question is a literal bush that the ranger is wearing, hence the name. The bush covers the character from the top of his head to his knees, hiding everything else about the appearance of the skin other than their face.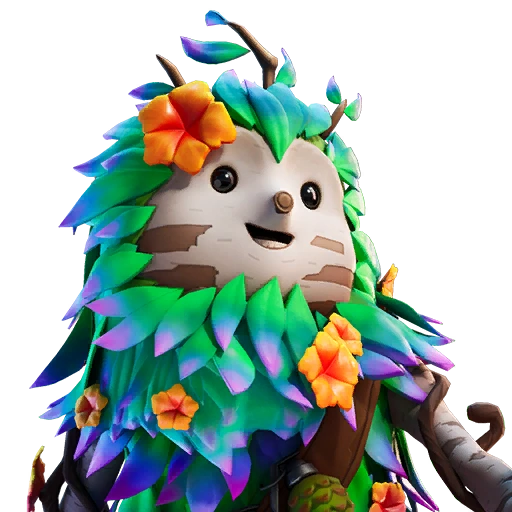 It is a green, vibrant bush in the default appearance. The colors pop and are some of the brightest and most beautiful green colors that I have seen in all of Fortnite. You can tell that Epic went all out when designing this particular part of the character. However, other than the vibrant nature, the bush has nothing else special to it. There are just leaves everywhere and that's all there is to it. On the bush, though, there is a utility belt that the character wears that includes what looks to be some pine cone grenades. This is hilarious and odd since there are no pine cone grenades in Fortnite besides their quick appearance here.
Lastly, there is the face that Bushranger has. This is the weirdest part of the skin as it kind of creeps me out. It is a light gray face that features tiny beady eyes, a cute nose, and a small mouth. There are also some brown marks on his cheeks, which may have some significance for him and his family of trees. Overall, I find the design of Bushranger to be wholly unique. I'm not familiar with any possible inspiration for this skin, which is refreshing. It could be that Epic went for some obscure inspiration or simply came up with this idea on its own. Regardless, ignoring Bushranger's face that should be hidden, there is a lot to love about this outfit's look.
How to Unlock Bushranger in Fortnite
If you looked at the Bushranger skin and thought that you have to have it, well, I have some good news for you. The only way to unlock the Bushranger is relatively simple, even for a skin in its particular category. Thankfully, this is not a skin from a season's battle pass, so you do not have to deal with those time restrictions. Instead, the Bushranger is your standard item shop offering. This is one of those general skins you will find in the item shop that you can purchase there. The item is available for V-Bucks, and the total cost is only 1200. This low cost is because Bushranger is only a rare skin, which is quite surprising given the quality.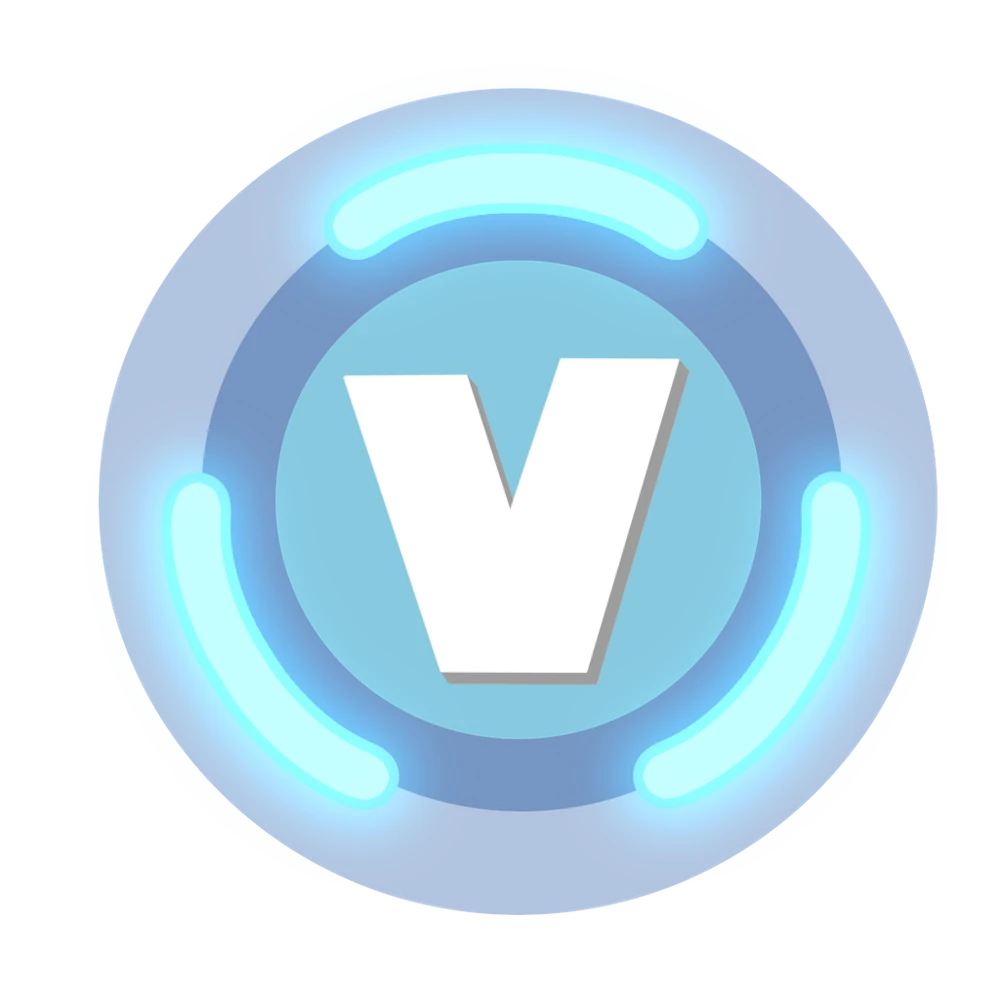 1200 V-Bucks is the second-cheapest level of price for an item shop skin. Despite the value that you get out of this skin with the multiple styles that come with it, it remains at this relatively low price. I have seen plenty of other rare skins with no styles as Bushranger does, and I have even seen epic skins that were much worse than it for a much higher price. Alternatively, there is an even more value-friendly way of purchasing the Bushranger in the item shop. If you do not mind shelling out some more cash for the excellent skin, there is a second way of getting it through the Brie Larson Locker Bundle. This particular set comes with various items, including the Bushranger skin. I will note what else comes in this set a little later on, but the gist is that you can get the Bushranger for only 2000 V-Bucks here. While that is nearly double the price of the original skin on its own, there are a whole lot more items that you can receive to make the higher cost worth it.
Can You Still Unlock Bushranger Today?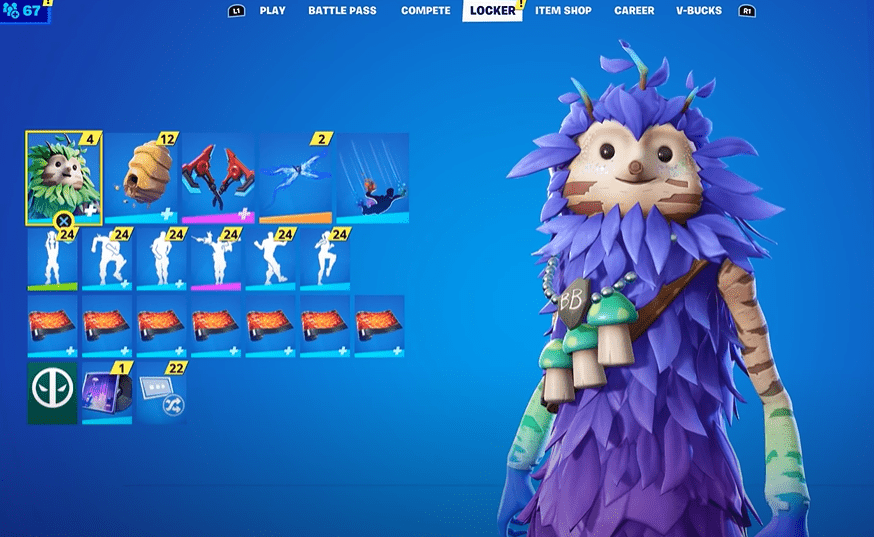 Let's get the good news out of the way right off the bat: yes, you can still get Bushranger in Fortnite even today. Well, not precisely today when I am writing this guide as he is not in the item shop on this exact date. However, you will likely be able to unlock Bushranger at some point in the future. Not only is he a fan favorite in the community, but he is a brilliant skin as I already mentioned previously. As such, it would be a shame if Epic Games did not bring this skin back at least every once in a while. Thankfully, the good news is that I believe that you will be able to unlock him at some point in the future.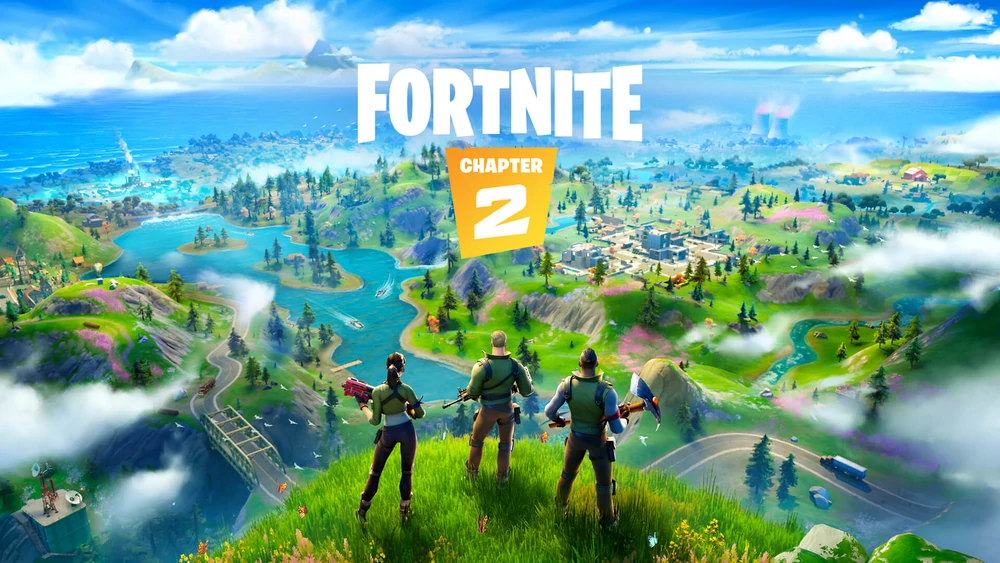 At the time of writing this, it has been roughly two months since the last time that we saw Bushranger. The skin initially came out in Chapter 2, Season 1, and has been showing up in the battle royale game pretty regularly ever since. It shows up in the battle royale game at least once a year, if not more often than even that. There was even a time when the Bushranger skin would show up every month. But that was near the beginning of its time in the battle royale game. These days, though, it can be up to six months or longer the wait. Since the skin just came out in the item shop (at the time of writing this) only a couple of months ago, it may be some time until we see it again. On the bright side, I would not be surprised if it returns as part of the promotional cycle for The Marvels film release since Brie Larson loves Bushranger. Unfortunately, that movie's release date is not until summer 2023, so, hopefully, the skin will come out at some point between now and then, as that is a rather long wait.
Customizable Features: Seasons Skin Styles Explained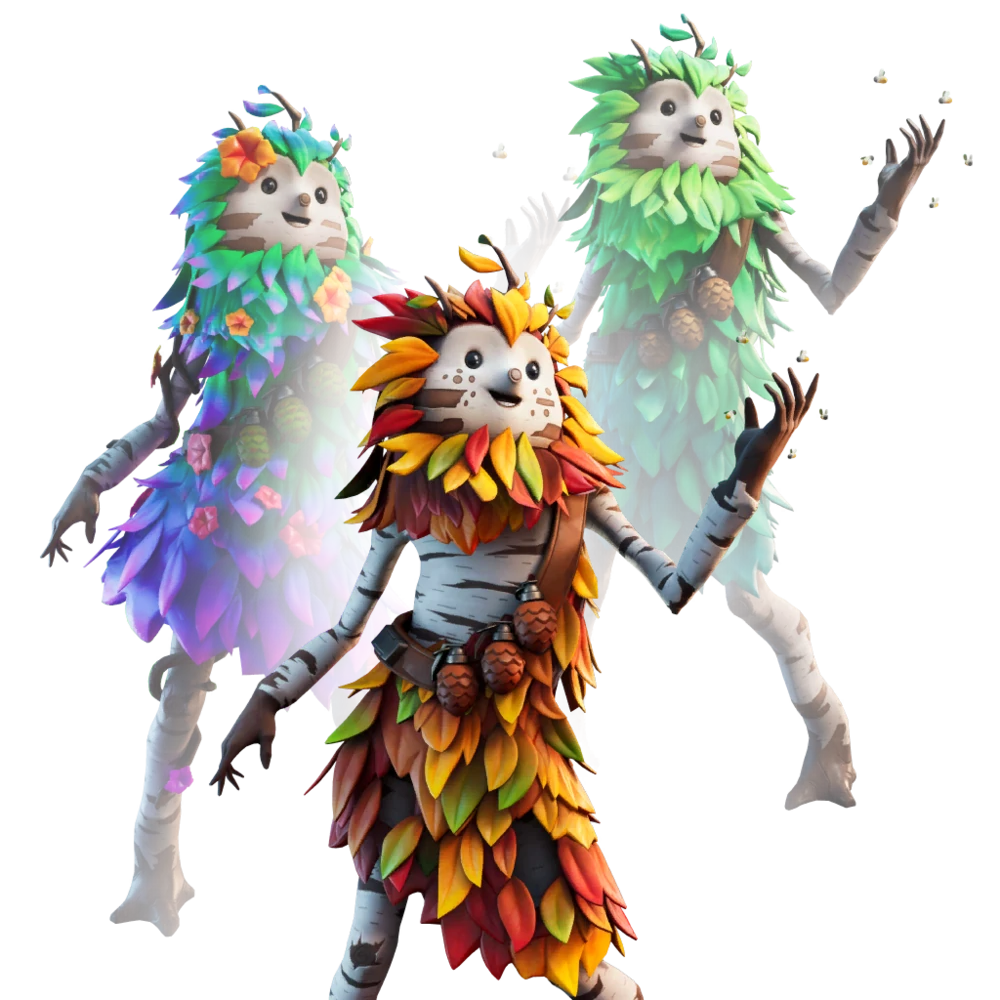 One of the best parts about the Bushranger is the skin style that it has. You do not have to worry about unlocking these skin styles or anything like that, as they are automatically available to the player. A lot of times, the skin styles for skin will be pretty random. You might have the white version, the black version, and the neon one—generic stuff like that. But there is a literal theme to the Bushranger skin styles, which revolve around the year's four main seasons. Besides the default skin, there are the Autumn, Blooming, Dream Ranger, and Winter versions. Autumn takes the green bush and changes the colors of the leaves.
They become brown, red, green, and yellow versions that adhere to the fall and the leaves changing colors. It also shows some of the torso of the tree character, indicating that some of the leaves have already fallen. This adds a nice touch but is my least favorite of the skin styles. On the other hand, the next one, Blooming, is one of the very best. In this one, the bush around the ranger is at the peak possible for the year. The leaves are bigger and brighter than ever before. The leaves change color in this iteration, too, featuring purple, yellow, orange, and green. The twist is that it now has flowers, showing the peak bloom of this outfit.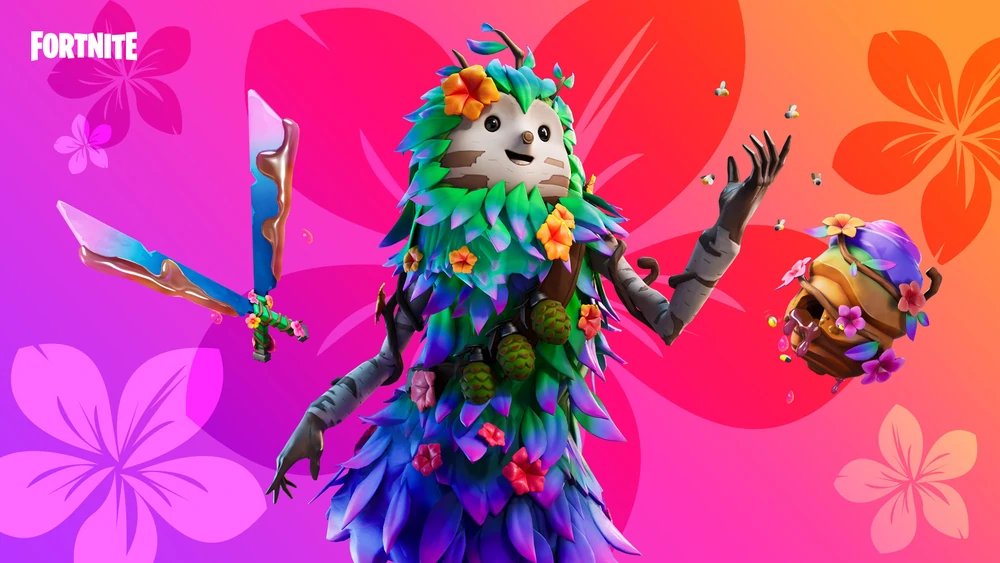 Dream Ranger is the strangest of the bunch. While the others are built around the seasons, this one seems to focus solely on a bizarre Alice in Wonderland mushroom forest. This is like Bushranger came from shroom land and is ready to teach you the ways of his psychedelic world. This Dream Ranger version is mystical and welcome, being just that extra bit of funk that is not featured in the other variants. There is a magical touch to the hands and feet of the character that glow some. As for the bush itself, it has shades of purple, offering a glorious look at the character. There are also mushroom grenades now around his torso. Last but not least, there is my favorite season of the year: winter. Sadly, the Winter version of Bushranger is just okay. This version has even fewer leaves, noting that it is a dead time of year for plant life. Conversely, the bush is now white with tips of orange. This surprisingly matches the tree branch body of the ranger, but the style is a bit messy and disappointing overall. It just lacks the grandeur of some of the other styles.
Bushranger Mini-Review: Worth It?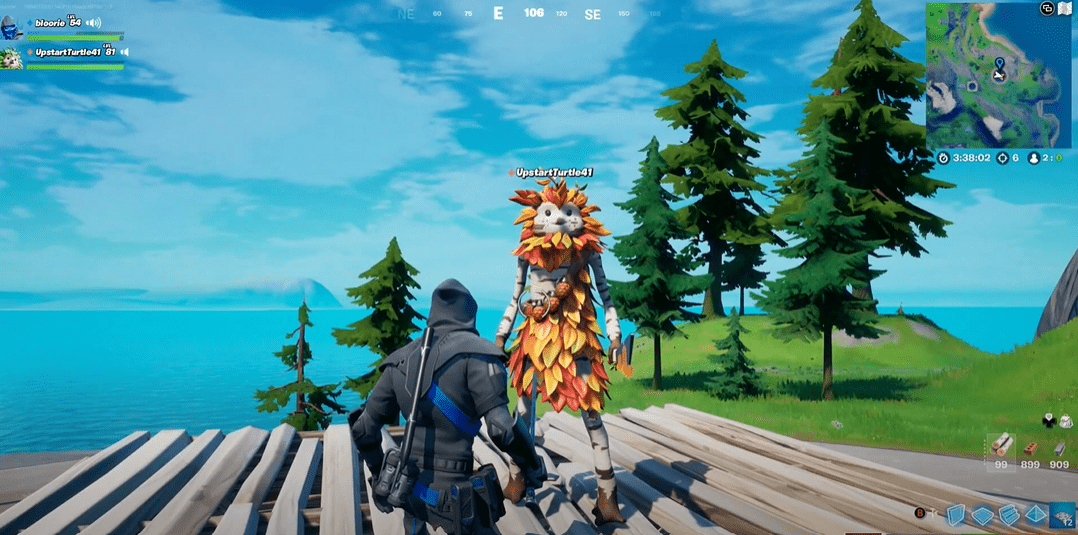 The hardest decision you have to make reading this guide is figuring out whether or not Bushranger is worth a purchase to you. As working people, our funds are limited, and it is wise to consider a purchase carefully. From my perspective, I think that Bushranger is ultimately worth the purchase. It is not my favorite skin by any means, but there is a lot of value and love to find in this package. It is one of the cheaper skins at 1200 V-Bucks, and it is amazing that it comes with a whopping five different styles to choose from if you include the default variant.
As mentioned, I adore the seasonal theme that is going on with it. This package lets you enjoy spring, fall, winter, and summer. In my opinion, though it is not apparent, the default appearance is likely the summer variant while Blooming is for the spring. And then you get a bonus on top of those two with the Dream Ranger. While I'm not a fan of all of the skin styles, they are at least radically different, and do a great job of capturing the look and feel of their respective seasons. In this way, it can appeal to a broader set of people. While I love the Blooming and Dream Ranger versions, for instance, someone else might appreciate the Autumn and Winter Rangers.
This varied nature is welcome, and it helps, too, that Bushranger is one of the most colorful skins out there. Taking a look at this skin versus most of the others in Fortnite is like the difference between a 4K TV with HDR and a 720p TV in terms of how the color pops. I would gladly purchase this skin again when it returns to the item shop, especially since I do not have to stare at the face. Thankfully, Fortnite is played from behind your character so I do not have to see that horrifying facial expression.
Brie Larson's Locker Bundle Explained
One of the best ways to purchase the Bushranger skin is through the Brie Larson Bundle. You might know Larson as the iconic Captain Marvel in the MCU or Envy in Scott Pilgrim vs. The World. Instead of making her own Icon Series Fortnite skin, for some reason, Epic Games just gave her the chance to select her bundle. This consists of various preexisting items in the Fortnite battle royale game that she likes. Bushranger is just one of the items that you can get through this bundle. In addition to that special item, you get many other themed things that go well with it.
What is interesting is that Bushranger is the only skin included in the bundle. Other various items come along with it, including back bling, a pickaxe, and a couple of emotes. The Buzzy Bag is the back bling, which is a strange beehive that you can wear. The Honey Hitters go along with the back bling, being dual-wielding swords with honey coating them. Admittedly, both of those items are pretty lame. Thankfully, what makes up for those two cruddy items are the two emotes that you get along with this bundle. The first is Freemix, one of the best, most ridiculous dances I've seen in the game. It features a weird and loose dance that is hilarious to watch that is accompanied by an equally funny song. The vocals sound like Alvin and the Chipmunks are lending their high-pitched, highly edited voices to the goofy Fortnite track.
Next up is the Glitter emote, which is a true classic. In terms of cute and adorable dances in Fortnite, Glitter is one of the best. What I like about this emote is that it does not have the baggage or crossover nature like some of the other best flashy dance emotes. The music is original, too, featuring minimal vocals and poppy instrumental music. I'm honestly not sure why Larson picked the two accessories, but I think the Bushranger and the two emotes are fantastic choices. If you're interested in those three like I am, you may want to pick up this solid bundle of Fortnite items. Even if you're only there for the skin and emotes, the price is able to save you some money nonetheless.
Best Alternative Skin Recommendations
After reading this Bushranger skin guide, you might find yourself in a couple of different places. You could be like me and want to buy it the next time it comes out, but only since I don't have to look at the face 24/7. Or maybe you like the idea of Bushranger but it falls a little bit too short to make you want to purchase it. Or, perhaps, you're in a third camp and love it but already own it. Regardless of which of the three groups you fall into, I have you covered with some follow-up skin options. Here are three skin recommendations that I have for those who are at least somewhat interested in Bushranger:
Bloom
Bloom is, in many ways, like the darker and moodier cousin of Bushranger. They are both based on plants of some kind and hide part of their bodies. Bloom also has skin styles that change how they look in battle. Overall, though, I prefer the darker nature of Bloom, which is all-around a better fit for my tastes.
Flytrap
Have you ever seen the cartoon Powerpuff Girls? The iconic cartoon that defined my childhood has a villain called HIM who is literally Satan in a kid's show. Well, Flytrap is as if you took HIM, strapped on a superhero jumpsuit, and gave him a flytrap theme. This skin is both as terrifying and awesome as that all sounds.
The Autumn Queen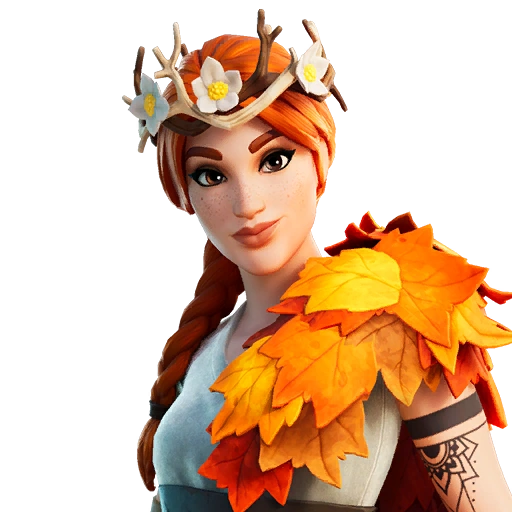 The Autumn Queen is, by and large, the better version of Bushranger. Unlike the star of this skin guide, she is a normal human who is one with nature. She looks like Aloy from the Horizon Zero Dawn series and has an amazing Queen of the Autumn season design. I think I even want to unlock her more than Bushranger at this point.
FAQs
Question: How do you get the Bushranger skin in Fortnite?
Answer: You can get the Bushranger skin in Fortnite through one of two item shop methods. The first is by itself as a standalone skin on its own. The second is in the Brie Larson's Locker Bundle.
Question: How much does Bushranger cost?
Answer: The Bushranger skin costs 1200 V-Bucks on its own, or you can get it in the 2000 V-Bucks Brie Larson's Bundle.
Question: What happened to Bushranger in Fortnite?
Answer: Bushranger disappeared from the island after being one of the NPCs for a long time. The sad part is that his gravesite appeared, revealing that the tree boy died somehow during the alien invasion in Chapter 2. But it is possible that he is now part of the Reality Tree in Chapter 3. The bright side is that I imagine that he will return at some point in the future, possibly with a new skin option.
Question: Is Bushranger a boy or girl Fortnite?
Answer: The in-game description for the Bushranger skin notes that the character is a "he," seemingly letting us know that Bushranger is a boy.
Conclusion
Bushranger is one of those hippy-dippy skins that are worth your attention and possibly V-Bucks, in my opinion. I will not let it go that the face spooks me but, ignoring that for a moment, the rest of the ranger is spectacular. There is nothing in Fortnite that is as colorful and well put together as this particular skin.
The theme of Bushranger is simple but fantastic. Capturing the year's seasons in one beautiful package was an excellent idea that few other skins could accomplish. This is one outfit that you could literally wear all year long and then switch out the skin styles as you please whenever the seasons change from spring to summer to fall to winter and back again. If you want more wonderful skin ideas like this one, be sure to check out the best Fortnite skins of all time, chosen by me and based on my preferences. Sadly, Bushranger didn't cut but was relatively close to doing so.
For more interesting readings check out: